Want to Be Successful in 2015? Have a Plan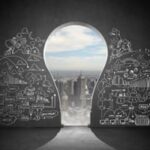 Every spring for the last 10 years, executive consulting firm Spencer Stuart has released a study looking at the average tenure of a CMO. In 2014, the average CMO stayed at their post for 45 months—a whopping 21 months longer that what it was when the study was first conducted in 2004.
These numbers are likely encouraging for young marketers just starting their careers and dreaming of a seat in the c-suite. To get on the road to success, a new whitepaper from the London School of Marketing challenges these newbies to create a solid career plan.
Children dream of becoming superheroes or stargazers, but as people age their goals become a little less ambitious and more realistic, writes author Isuru Siriwardana in "Charting the Career Path of Aspiring Marketers."
"Writing down your career goals will provide you with a clear timeline, and help push you to take the next step," she says, acknowledging that this isn't an easy task, and requires a lot of research and commitment.
The whitepaper (downloadable here) walks up-and-coming marketers through the various early stages of their careers, from internships, through various levels of responsibility, including trainee, assistant, middle-management, department head and CMO, and details salary expectations (in pounds, because this is the London School of Marketing, after all), responsibilities and required skills.
Related articles: 
3 Steps to Prepare for a Marketing Career
Four Ways to Survive Today's Data Driven Marketing World
5 Big Brand CMOs Face Big Challenges
Waging the War for Data Science Talent