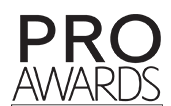 PRO Awards
Each year, the PRO Awards shines a global spotlight on the power of brand activation and promotional marketing. The PRO Awards feature over 25 categories including Best Integrated Campaign, Best Use of Influencer Marketing, and Best New Product Launch. Click here for more info.
Visit Page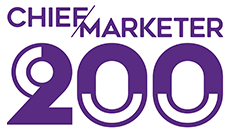 Chief Marketer 200
From the editors of Chief Marketer comes the first comprehensive ranking of the top non-advertising agencies—The Chief Marketer 200, the first-ever list of the best U.S. engagement and activation agencies across more than 40 categories, specialties and client categories. Click here for more info.
Visit Site

Tempest Awards
The Tempest Awards acknowledges the esports industry's most innovative companies and executives, with categories that span production, marketing, talent, and technology. Judged by key members of the esports community, these awards serve as North America's top honors for the brands, the teams, the leagues, the players and the business leaders driving the competitive gaming industry today. Click here for more info.
Visit Site

Experiential Marketing Summit
The ultimate training conference on the ultimate marketing discipline: experiential marketing. Get a year's worth of insights and ideas in a few days. Join 1,800 marketers from across the globe as emerging trends are predicted, best practices are explained and some of the biggest case studies are shared. Click here to register.
Visit Page

Esports Business Summit
The Esports Business Summit brings together all sectors of the Esports ecosystem for two days of networking, education and inspiration. Attend EBS and you'll meet and learn from key executives from brand marketing, television, sports and technology who are growing their businesses by leveraging the passionate global audience that Esports delivers. Click here to register.
Visit Site