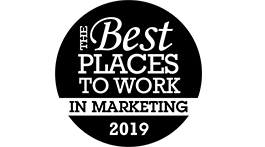 Best Places to Work in Marketing
The Best Place to Work in Marketing program, produced by Chief Marketer, Event Marketer, and Quantum Workplace every two years, recognizes the marketing departments, agencies and partners delivering the best employee experiences.
Do you think your company is one of the best places to work in marketing and fits this criteria? Nominate them today through March 15, 2019.
Visit Site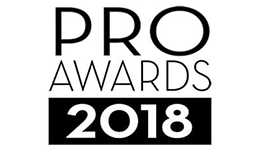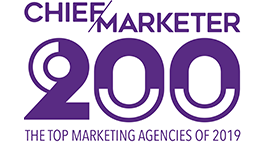 Chief Marketer 200
From the editors of Chief Marketer comes the first comprehensive ranking of the top non-advertising agencies—The Chief Marketer 200, the first-ever list of the best U.S. engagement and activation agencies across more than 40 categories, specialties and client categories. Whether you're a consumer agency or a B2B shop, experiential or digital, design or content… this fall we'll unveil the most comprehensive agency ranking of its kind.
Visit Site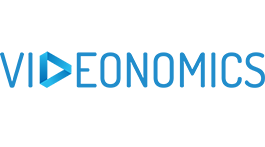 Videonomics
November 3-5, 2019 – A three day invitation-only summit that brings together 200+ executives across leading brands, agencies, media companies, and suppliers to advance the business of video marketing and advertising. Learn from the marketers and innovative companies who are carving out the future of digital media.
Beyond great content at a killer venue, what we're really known for are the group wide discussions and memorable networking opportunities. You'll walk away with actionable strategies and the relationships you need to bring them to fruition..
Visit Site

LeadsCon's Connect to Convert
LeadsCon's Connect to Convert is the only event devoted exclusively on Lead Gen and has an emphasis on lead acquisition, nurturing and conversion.
Visit Site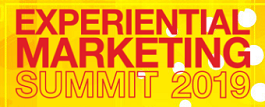 Experiential Marketing Summit
The ultimate training conference on the ultimate marketing discipline: experiential marketing. Get a year's worth of insights and ideas in a few days. Join more than 1,500 marketers from around the world as emerging trends are predicted and dissected, best practices are explained and some of the biggest case studies are shared.
Visit Page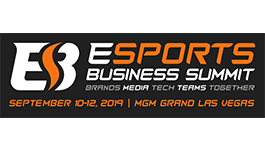 Esports Business Summit
The Esports Business Summit brings together all sectors of the Esports ecosystem for two days of networking, education and inspiration. Attend EBS and you'll meet and learn from key executives from brand marketing, television, sports and technology who are growing their businesses by leveraging the passionate global audience that Esports delivers.
Visit Site