Less than 30 Percent of Marketers Understand ROI: Report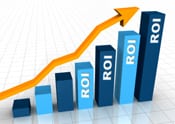 Less than 30 percent of marketers really understand the ROI of their marketing funnel and which tactics are really moving the needle, according to a new report.
Email marketing saw the most consistent use throughout the funnel, used by 66 percent of respondents at the top of the funnel, 64 percent in the middle and 46 percent at the bottom, according to the study, conducted in June and July 2019 by GetResponse and DemandMetric.
Other tactics that showed high usage throughout the entire buying cycle included owned media (64 percent top, 43 percent middle and 28 percent bottom); event marketing (61 percent top, 34 percent middle and 30 percent bottom); social media (56 percent top, 33 percent middle and 19 percent bottom); and content marketing (53 percent top, 39 percent middle and 20 percent bottom).
---
You May Also Enjoy:
---
Interestingly, the tactics that respondents rated as the best performing weren't always the most used. For example, while email, owned media and event were cited as the most used in the top of the funnel, the survey showed that referral marketing, events and content marketing were actually cited as the tactics with the best results. Ease of use may be the reason for this, the report notes. "Social, email, referral marketing, and earned media become easier to execute as their usage moves down the funnel. Most other tactics become more difficult to use, particularly video marketing."
The majority of respondents (56 percent) reported utilizing little to no automation in the marketing funnel to drive ROI. Twenty-nine percent reported moderate automation, and only 14 percent said their funnel was mostly to fully automated. Those utilizing a higher level of automation reported a higher east of attribution. Fifty-four percent of companies that are mostly to fully automated in their funnel marketing reported ease of attribution, versus only 34 percent of those with little to no automation.
The research was based on responses from 285 B2B and B2C brand marketers and agency professionals.