Chipolte Puts Real Ingredients In The Spotlight
Chipotle Mexican Grill is launching a major marketing and advertising campaign promoting non-processed foods as it transforms into a life-style brand.
The "For Real" campaign emphasizes Chipotle's long-standing commitment to preparing real food made with real ingredients.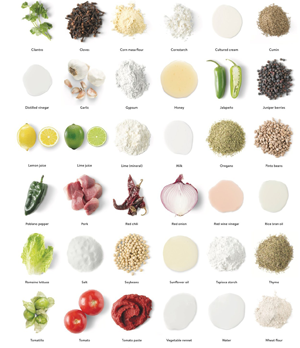 The ingredients are prominently featured across multiple channels, including TV spots, P-O-S materials in all of its 2,500 restaurants, Chipotle.com and via social, out-of-home, digital and print. A second Instagram account is designed to educate followers about each of the 51 ingredients that "everyone can both recognize and pronounce," the company says.
The ads feature close up images of ingredients like pinto beans, juniper berries, avocados and beef alongside the tagline, "The Only Ingredient That's Hard to Pronounce at Chipotle is Chipotle."
"While often long and complicated ingredient lists are common in today's food industry … Chipotle's new 'For Real' tagline and mission brings us back to our roots and reflects the principles we were founded on 25 years ago," says Chris Brandt, chief marketing officer at Chipotle.
The new campaign breaks after a relatively quite marketing period for the brand following fallout from a 2015 food-safety crisis. "For Real" marks the biggest ad campaign in terms of spending in a quarter, the Wall Street Journal reported.
---
Other articles you might enjoy:
---
"Being relatively silent for the last few years, other people kind of usurped our position. We didn't talk about what made us great," Brandt told the Journal.
In February, the brand took another hit in February when a UBS analyst said the brand's food-safety reputation was still struggling to recover. The analyst, Dennis Geiger, analyzed online customer review scores and found that they have continued to decline and are now below what they were during Chipotle's food safety crisis in 2015," CNBC reported.