End Family Fire Campaign Works to End Unintended Gun Deaths
Three entities have banned together to reduce the number of deaths and injuries related to guns in the home.
The Brady Center to Prevent Gun Violence, the Ad Council and Droga5 introduced today the "End Family Fire" campaign, a new phrase and national PSAs for their efforts to protect people from unsecured or misused guns.
The campaign relies on donated media that will appear nationwide across online, print and broadcast platforms. Leading media companies have made significant commitments to support the creative, including FOX Networks Group, Bustle Media Group, Refinery29, Upworthy, Meredith Corp. and the Condé Nast portfolio. Zenith USA has donated their services to support the campaign with strategy and outreach.
The Ad Council is known for developing some of the most recognizable campaign slogans like "friends don't let friends drink and drive" and "only you can prevent forest fires," the New York Times reported.
Launching the campaign in the eighth month, on the eighth day is a reminder of the eight kids who are unintentionally injured or killed by a gun left unlocked and loaded every day, the companies said.
"Just like the term 'designated driver' changed perceptions about drinking and driving, the term 'Family Fire' will help create public awareness to change attitudes and actions around this important matter," stated Kris Brown, co-president of the Brady Center. "This is a nonpolitical issue where gun owners and non-gun owners alike can come together and play a role in reducing the number of innocent lives lost to gun violence."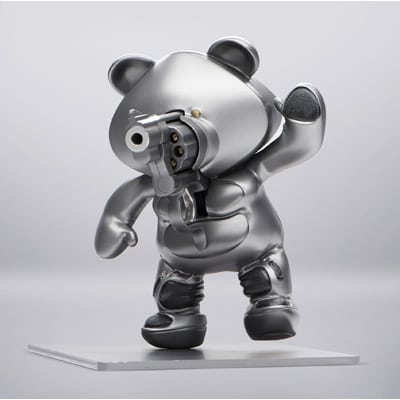 A campaign tied to handgun violence won a 2018 Gold PRO Award for the Illinois Council Against Handgun Violence by FCB Chicago. The concept of the campaign was based on a Teddy bear. Teddy bear manufacturers are required to follow strict safety regulations—unless that teddy bear happens to be a gun.
Teddy Gun was designed as both a symbol and an actual product that brought together the innocence of a teddy bear with the menacing elements of a handgun.
The objective of the campaign was to get the bill, Illinois Senate bill 1657 passed. It passed on April 27, 2017.