Using Data to Craft Better Email Campaigns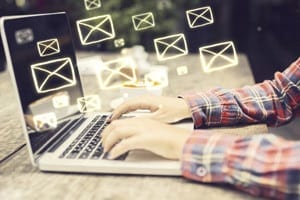 To break through the noise, email marketers need to be "data nerds" and continually test to figure out what is really working, says Kristin Naragon, director of email solutions, Adobe Campaign.
"There really are some pockets of innovation happening," Naragon said during a conversation at the recent Adobe Summit in Las Vegas. "You have to force yourself to think differently as an email marketer and get your data house in order."
While batch and blast emails worked well for most marketers once upon a time, those days are gone for most companies. Targeted, triggered messages perform better in many cases, Adobe is launching predictive subject line capabilities for Adobe Campaign at the end of the third quarter
"It will be revolutionary, we hope," said Naragon, noting than an algorithm will learn from what worked well in past messages for brands and recommend words that performed well.
"Relevancy isn't always easy to accomplish," she added, noting that brands like Travelocity are getting better response rates by putting more thought into the information customers are getting when they clickthrough to the company website and serving up more personalized landing pages. This is particularly important, considering the fact that over half of consumers are opening up emails on mobile devices, where they will be less patient about getting directed to irrelevant links.
Travelocity, for example, uses automated triggers like following up after trips, or trip cancellations, to engage with users.
"You need to be part of the wave of the future, and use your email to illustrate the shared values that your customer has with your brand," she said. "This will build trust and loyalty, and lift response rates."
More From the Adobe Summit:
Mattel Becomes Relevant Again By Reinventing Barbie
The Social Sides of Comedy Central, McDonald's and George Clooney
Motel 6 Targets Road Warriors With Mobile First Strategy
Adobe Debuts Cross-Device Co-op