Adobe Debuts Cross-Device Co-op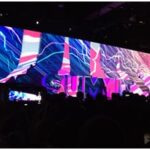 In an effort to compete with the cross-device data-sharing capabilities of Facebook and Google, Adobe launched Adobe Marketing Cloud Device Co-op this week, which it says could potentially link up to 1.2 million devices worldwide.
The co-op will allow brands to recognize consumers across the multiple devices they own, allowing marketers to deliver more personalized experiences.
According to Adobe's "Get Personal" report, nearly eight in 10 consumers (79%) and 90% of Millennials report switching devices some of the time when engaged in an activity. Two-thirds (66%) of device owners find it frustrating when content is not synchronized across devices.
The co-op, launched at the Adobe Summit in Las Vegas, will enable member brands establish links between a group of devices used by anonymized consumers or households, and respond to consumer behaviors across devices.
Co-op members will give Adobe access to cryptographically hashed login IDs and HTTP header data, which Adobe says hides a consumer's identity. Adobe processes this data to create "device clusters" used by an unknown person or household. Adobe will then surface these groups of devices through its digital marketing solutions, so co-op members can measure, segment, target and advertise directly to individuals across all of their devices.
According to Adobe, the co-op will not share any personal data, such as name, email, or phone number among its members; no personal or site visit data will be shared among co-op members, addressing a key privacy concern commonly associated with cross-device technologies.
"Co-op members can benefit from a truly open ecosystem and a massive pool of devices enabling them to turn yesterday's device-based marketing into people-based marketing," said Brad Rencher, executive vice president and general manager, digital marketing at Adobe.
"A granular understanding of customer identity is becoming the defining feature of digital marketing and advertising," said Scott Denne, Research, 451 Research Analyst. "Without first knowing the links among devices, marketers will come up short in their attempts to understand their customers and measure the reach and impact of campaigns."