Marketers' Most Wanted: Moms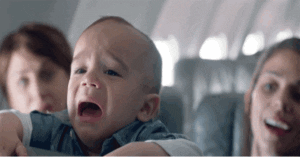 In the Most Wanted series, Chief Marketer looks at some of the top demographic segments marketers need to target in 2017. In this week's spotlight, moms.
Who: Mothers know that they don't stop being moms once their kids move out of the house. But the "mom market" consists of mothers with children under the age of 18 in their household.
The Stats: Of the 85 million mothers in the U.S., roughly 36.8 million have children 17 years of age or younger at home, according to Census data. That's about 34% of all American women ages 18–64. While 69% of the moms are married, 15% are separated, widowed or divorced, and an almost equal number were never married, according to the Pew Research Center. For 40% of households with children under the age of 18, mom is the main source of income, and according to the U.S. Department of Labor, 72% of moms are in the workforce. While the majority of moms are members of Generation X, about 9 million are millennials, a percentage that will only increase.
Why You Want to Reach Them: Why wouldn't you? Although estimates regarding the spending power of these moms vary hugely, some experts value it at more than $2 trillion a year. What's more, according to the 2014 Ketchum Marketing to Moms study, 36% of women say they are in charge of their household's financial decisions, while 41% say they make the financial decisions along with their significant other.
Preferred Channels: Moms have long been social creatures—hence the popularity of mothers' groups and coffee klatches in the years following World War II, when they finally had the leisure to enjoy such bonding. That's why some marketers, such as Maria Bailey, CEO of Pompano Beach, FL-based agency BSM Media, are advocates of "mommy parties." Think of them as Tupperware parties where the focus is sampling rather than selling: A brand will send samples of merchandise to the mom who has agreed to throw the party, and she and her guests will try out the goods. In addition to receiving feedback about the products from the guests, the brand often benefits from the guests' word-of-mouth recommendations as well as social media posts about the party and the products.
Which brings us to another channel where moms get social: online. Eighty-eight percent of moms use social networking sites or services, according to Edison Research, with 56% using them several times a day. Facebook was most popular, with 74% of those surveyed having used it in the previous week, followed by Pinterest (31%) and Instagram (19%).
But assuming that Facebook, then, is the best way to reach moms would be a mistake. "Moms are not one cohesive group," Bailey warns. "A 35-year-old mom is on Pinterest and Facebook; a 21-year-old mom is on Snapchat and Instagram."
Well, usually. "The best way to approach the market is by the age of the child," Bailey says. "No matter what generation of mom she is, she's buying the same product and likely to behave in the same way as the moms she engages with." So a Gen X mom of a two-year-old is more apt to use the same social media as the millennial moms of the other two-year-olds in her child's play group, rather than the media of moms who are her age but have children who are tweens or teens.
Social networks aren't the only digital destinations for moms. Content website BabyCenter's "2012 American Media Mom" report revealed that moms spent 66 hours a month online—twice as much time as Americans as a whole. What's more, they spent 60% more time reading blogs than did the general online population. And when it came to shopping decisions, parenting websites and mommy blogs played a critical role: 47% of the moms surveyed used them as a resource for product recommendations. Only word of mouth, cited by 68%, and online reviews, cited by 64%, were valued more highly. Social networks weren't far behind, with 36% turning to them.
Moms were also more likely than the population at large to use their smartphones or tablets while shopping. Forty-one percent looked up prices online while in a store, compared with 29% of the general population, and 38% made a purchase via phone or table, versus 28% of consumers overall.
Who's Getting It Right: Prior to Mother's Day 2016, New York-based airline JetBlue promised passengers on a flight from New York to Long Beach, CA that each time a baby cried, they'd receive 25% off the cost of their ticket—if babies cried four times, their flight would be free. The airline filmed the flight for an ad, showing how childless passengers who'd sighed and rolled their eyes at the sight of the babies onboard were soon smiling and even applauding each time one let out a wail. The ad included interviews with moms flying with their babies in which the women discussed how stressful the experience could be. While the ad probably didn't have passengers eager to see babies on their subsequent flights, it did show moms that JetBlue "totally gets it," Bailey says.
With its online channels, Cheerios recognizes that in many households its cereal is more than a breakfast food; it's also a snack, an ingredient in recipes, a craft material, and even a learning tool. Among the brand's Pinterest boards are one dedicated to gluten-free recipes (a clever way to remind moms that the cereal is indeed gluten-free) and "Cheerios Academy," with ideas for encouraging kids' creativity—not all of which use Cheerios or even its cardboard boxes. (Even the tagline of its Pinterest account lets moms know that the brand understands: "Simply made. Full of sunshine. Often found under car seats.") Its Facebook feed includes inspiring messages ("You got this") and links to free downloadable coloring pages.
Related Articles:
Food for Thought: Reimagining Marketing Food to Women
Why Aren't Childless Women Marketed To?
Marketers' Most Wanted: Manufacturers 
Marketers' Most Wanted: Millennials
Marketers' Most Wanted: Teachers
Marketers' Most Wanted: Sports Fans
Marketers' Most Wanted: Physicians