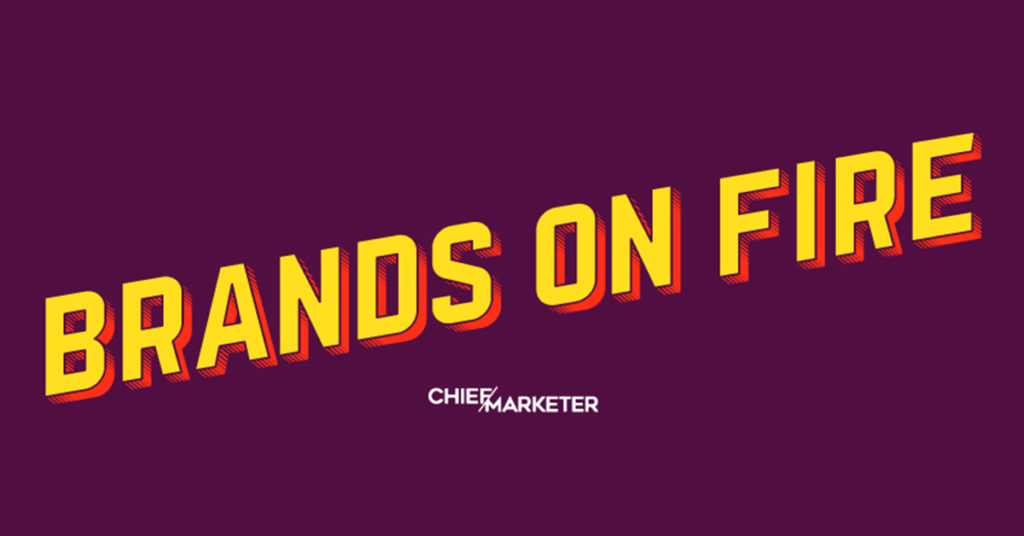 Our monthly analysis of the world's top brands and the marketing moves that are setting them apart.
—
Yes, it's true: The print version of the Ikea catalog is no more. The furnishings retailer will publish what it's describing as a tribute to the iconic book in the fall to commemorate the catalog's 70th anniversary, but other than that it has ceased what had been one of its most wide-reaching marketing tools.
Fortunately, Ikea has plenty more channels and campaigns to compensate for the absence of a print catalog. And many of them tie into one of the major reasons the company has ceased producing the catalog: a renewed focus on sustainability.
Selling sustainability
It might seem ironic that a company known for products just one step removed from disposable is making sustainability one of its selling points. Yet several years ago Ikea announced its goal to be fully "circular," with every product designed to be reused, repaired and recycled rather than simply tossed, by 2030 and to being completely powered by renewable energy by 2025. Earlier this year, Ikea U.S. released news of completing its first solar parking lot and converting its New York City last-mile delivery fleet entirely to electric vehicles.
For those missing the print catalog, Ikea posted a digital version on its website, as well as digital versions of subsequent room-specific brochures. These include shoppable images of its products in situ—important as access and aspiration are key motivators for purchases of home furnishings. In March 2021, it also produced an audio version of its 286-page 2021 catalog. Entirely devoid of images, this audiobook was available for free on YouTube, Spotify and Audiobooks.com.
While a three-hour, 40-minute podcast of a narrator reading one product description after another may seem a counterintuitive means of selling furniture, the narrator notes in the intro that "we know that by now you've probably binged through every possible podcast, audiobook and 'best of 2020' playlist there is, so maybe you could use some new soothing sounds to put on while we all continue waiting for normal life to get back to, yeah, normal." What's more, the audio catalog garnered coverage from outlets as diverse as Gartner's blog, The Hill and Architectural Digest.
The audio catalog also served as a reminder that Ikea U.S. had released an upgraded app in January 2021 that was in effect a rollup of its previous niche apps, with shoppable room photography, a more user-friendly checkout process, the ability to request home delivery and curbside pickup and linkage to the user's Ikea Family rewards card.
Ikea's spring 2021 Tiny Scavenger House Contest promoted the Ikea Family program as well as sustainable living. The previous year the company had created a 187-square-foot abode that was both eco-friendly and stylish. Originally, Ikea had intended to take the home on a countrywide tour, but COVID-19 prevented that. Instead, the retailer teamed with Vox Creative to create a microsite with Vox's Curbed franchise that included a virtual tour. And this spring, Ikea unveiled on Instagram six rebuses that revealed a password. Those who figured out the puzzles could enter to win the home—provided they were Ikea Family members. Tips on sustainable living were integrated throughout the contest. Unit9, which created the campaign, reported that the increased engagement with the contest posts had a halo effect, boosting overall engagement on Ikea's Instagram feed.
Continuing with its sustainability theme, Ikea debuted its Little Robot campaign in May. The centerpiece is a video, available in 15- and 30-second versions, in which a robot clearly inspired by WALL-E returns home after a dismaying day of trying to clean up his town. His digital frown turns upside down, however, once he sees the eco-friendly actions his family are engaging in, such as returning from the market with groceries in reusable (Ikea) mesh bags and drinking from reusable (Ikea) glasses. The spots will appear online and on broadcast and connected TV through November. Ikea also began testing in June an interactive element of the campaign with streaming service Pandora: Ads ask listeners if they want tips about living more sustainably. Those who verbally respond yes will be given three suggestions and taken to the Ikea website.
The Sweet Smell of Meatballs
No matter how adorable its robot mascots or how quirky its audio catalog, Ikea realizes that sustainability can't be the theme of all its marketing. So around the same time it unveiled its Little Robot campaign, Ikea debuted its interactive Renocations campaign on Pinterest. Marrying renovations with vacations, Renocations centered on a three-question quiz. Based on the user's answers regarding favorites destinations and activities, a bot created a Pinterest board of relevant products, with each pin linking back to the Ikea website. Users could also share their boards on Facebook.
In keeping with the staycation/relax-at-home theme—and just days before #NationalRelaxationDay on August 15—the Digital Spa debuted on Ikea's website. Rather than some sort of virtual massage, it's a set of five video loops set to music that were designed to evoke specific responses, such as serenity, creativity and a sense of control. The images, which have the Ikea logo in a corner, can also be downloaded as wallpaper, ostensibly to serve as a reminder to savor the moment but, of course, also as a reminder to check out what's new at Ikea.
Of all Ikea's summer campaigns, however, the one that garnered the most attention was its Store in a Box celebrating the 10th anniversary of Ikea Family. From August 6 to August 22, members of the loyalty program could enter to win a limited-edition package that included a candle whose scent was that of Ikea's renowned Swedish meatballs. Factory PR reported that within a few days of the campaign's launch, more than 300 outlets had covered the contest and the candle. Simply delicious.