Marketers Most Wanted: Millennials
In the Most Wanted series, Chief Marketer looks at some of the top demographic segments marketers need to target in 2017. This week, we look at millennials.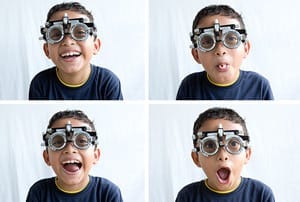 Who: Those who missed the cutoff for Generation X are millennials—but not everyone agrees as to when that cutoff was. Demographers William Straus and Neil Howe, credited with creating the term, defined millennials as born between 1982 and 2004; the U.S. Census Bureau considers millennials those born between 1982 and 2000; for Goldman Sachs, anyone born between 1980 and 2000 is a millennial. Generally speaking, the generation that began coming of age during the turn of the millennium is considered the millennial generation.
The Stats: Regardless of the exact years that define the generation, the size of the group is huge. Goldman Sachs estimates there are 92 million U.S. millennials, while the Census puts the figure at 83.1 million. Either way, the generation dwarfs Gen X (61 million Americans) and baby boomers (77 million). Accenture, going with the 92 million figure, estimates that they currently spend $600 billion a year—and the generation hasn't even reached its peak earning and spending power.
Why You Want to Reach Them: You really have no choice. Not only do millennials currently make up more than a quarter of the U.S. population, but, as the number of baby boomers and Gen Xers decline, millennials will make up an ever larger percentage. And as the youngest members of the generation come of age and enter the workforce, the spending power of the group will increase significantly too. Accenture estimates that by 2020, millennials' spending power will hit $1.4 trillion a year and that the group will account for 30% of U.S. retail sales.
Preferred Channels: You're thinking mobile and social media, aren't you? Well, you're right. Not only are millennials nearly twice as likely as older consumers to have a smartphone, but more than half of millennials use a smartphone or a tablet to research products and services while shopping, compared with slightly more than 20% of older shoppers, according to the report "American Millennials: Deciphering the Enigma Generation" from Kansas City, MO-based marketing and PR firm Barkley.
"You have to make sure you have an integrated mobile experience," says Heather Wadlinger, director of research and strategy at Sacunas, a Harrisburg, PA-based marketing firm. "Your biggest mistake would be not having a really great user experience on mobile." That means responsive websites and mobile-friendly emails are essential.
As for social channels, according to the Barkley study, more than 50% of millennials "like checking out brands on social media sites," compared with 35% of older consumers. Likewise, a third of millennials felt more favorably toward brands that use social media, double the percentage of older shoppers. And when researching products and services for work, 85% of the millennials surveyed by Sacunas said they used social media.
This ties in with the importance the generation places on collaboration and community. "Millennials like individualism—or the illusion of it—but also the sense of being part of a collective," Wadlinger notes. For that reason, ratings and reviews on websites are key tools: Nearly 40% of the millennials in the Barkley survey used online consumer reviews and blogs, with only the opinions of colleagues, classmates, friends and family rating higher as a source of info.
Who's Getting It Right: Trader Joe's is often cited as a favorite brand of millennials, and it's easy to see why. For one thing, the Monrovia, CA-based grocery chain has the "individualism" aspect down, from the Hawaiian shirts worn by store employees to the own-brand products found nowhere else. For another, with policies such as donating products "that are not fit for sale but are safe for consumption," it appeals to millennials' social consciousness: In a survey by Cone Communications, a PR and marketing agency based in Boston and New York, 68% considered a company's social and environmental commitment as important or extremely important in their purchasing decisions. What's more, the various tasting stations in the stores makes a shopping trip more of an experience than a chore, and this is a generation that values experiences at least as highly as it does things. And although Trader Joe's has estimated revenue of $9.4 billion and more than 455 stores, the relatively small scale of the stores, the pun-laden copy, and the use of illustrations rather than photos in much of its marketing material gives the brand a small-brand vibe. Millennials crave companies that are "authentic, with kind of a neighborhood feel," Wadlinger says. "Anything big tends to turn off millennials."
New York-based Warby Parker also rates high among millennials. Its "Buy a Pair, Give a Pair" program, which makes vision care accessible to people in developing countries, is as embedded in its corporate DNA as its unique selling proposition of selling low-cost but stylish eyeglasses online. The company is also masterful in its use of social media to overcome the hurdle inherent in buying glasses online: How can the shopper really know what they'll look like on? It launched a YouTube channel, WarbyParkerHelp, which responds to questions in the comments section and on other social channels about specific styles with brief videos that show the glasses on company employees. These informal videos provide the all-important personalized experience combined with a responsiveness that meets millennials' need for an exceptional customer experience.
Related Articles:
Marketers' Most Wanted: Teachers
4 Ways Social Positions Brands as Destinations for Millennials 
Engaging Millennials With Agile Digital Ecosystems