McDonald's, Burger King, Maybelline: Loyalty and Reward Programs for the COVID Era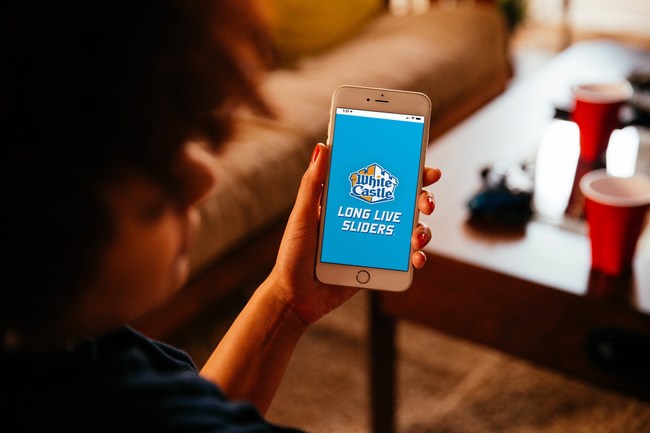 With COVID-19 and stay-at-home orders leading to an increase in digital commerce, a number of businesses reconsidered the value of loyalty programs. The opportunity to reap sales, market share and data from a captive audience led some businesses, such as White Castle, to speed up the rollout of their programs as a way of bolstering their digital offerings.
As the country continues to reopen, companies have an equally valid reason to invest in loyalty programs: Apple's introduction of App Tracking Transparency this spring and Google's decision to stop supporting third-party cookies beginning next year will decrease the effectiveness of many performance marketing programs. Below are a few organizations that have recently introduced loyalty programs.
McDonald's began testing a U.S. loyalty program in Arizona and Nevada in November 2020; it expanded the test to New England in February, according to CNBC. Members of MyMcDonald's Rewards earn 100 points for every dollar spent, with the opportunity to earn additional points with special promotions. The company will use the program to send members post-order emails with customized offers. In another personalized touch, one that might especially resonate among those who spent much of the pandemic in relative isolation, McDonald's workers will greet loyalty members by their first name when they enter the drive-in to pick up orders.
Rival Burger King launched its own rewards program test in February. Available in the Los Angeles, Miami and New York/New Jersey markets, the Royal Perks program gives members 10 "crowns" for every dollar spent via the Burger King app or website. But while McDonald's program members can use their points on only 16 menu items, Burger King allows points to be redeemed across its entire menu. Program members also receive daily promotions, such as free drink upsizes. Burger King's VP of digital and loyalty, Whitney Gretz, told Restaurant Dive that the program might eventually expand to include third-party rewards.
White Castle completed the nationwide rollout of its Craver Nation loyalty program in September 2020. Upon downloading the White Castle app and enrolling in the program, members receive a free combo meal; additional exclusive discounts and offers are added each month. Unlike the above programs, no points are rewarded. The focus on exclusive deals reflects a survey in which 80 percent of customers said they'd visit White Castle more often if they had access to exclusive discounts via the app. The company says the program intro led to a 215 percent jump in year-over-year app downloads between September and November. To further boost buy-in, earlier this year it offered 20 percent off all orders placed via the app.
Quick-service restaurants aren't the only food-related organizations hoping to benefit from rewards programs. Avocados from Mexico (AFM), the marketing arm of the Mexican Haas Avocados Importers Association and the Association of Growers and Packers of Avocados from Mexico, debuted Avocado Nation in March 2021. Members earn points for every receipt featuring AFM avocados; they can use those points to buy exclusive sportwear, totes, headphones and other items adorned with vibrant depictions of the trendy fruit. As well as the rewards program, Avocado Nation includes a robust website featuring short videos of recipes, storage and shopping tips, and series such as "Worth Every Moment," which follows singer Ally Brooke on a road trip to her parents in Texas. Avocado Nation is using AI to personalize the user experience.
Like AFM, Maybelline is challenged by not owning a direct-to-consumer channel through which it can capture consumer data. While its website does include product pages for each of its cosmetics items, the "buy now" button directs you to retail partners such as Amazon and Walmart. To reap data and better position itself for the post-cookie advertising market, the makeup brand launched Maybelline Express in November 2020. "We wanted to own the connection with our consumers and personalize experiences, and become less reliant on third-party media companies to provide consumer data for us," Marnie Levan, Maybelline VP of integrated consumer communications, told Digiday. Upon enrolling in the program via the Maybelline website and filling out a brief questionnaire regarding product preferences, program members are rewarded with personalized product coupons and access to virtual makeup tools and tutorials.
Fashion jewelry and accessories retailer Claire's Stores does have DTC channels—an ecommerce site and brick-and-mortar stores. In November it launched Claire's Rewards to encourage repeat interaction. Members earn a point for every dollar they spend and can garner additional points for downloading the Claire's app, completing a profile and engaging with social channels. For every 100 points earned, members receive $5 in credit. Members also receive free shipping twice a year (handy for converting in-store shoppers to online customers), early sales access and personalized discounts.
One might think that David's Bridal wouldn't need a rewards program; after all, most brides-to-be hope not to need more than one wedding gown. The Diamond Loyalty Program by David's, however, encourages brides to shop David's Bridal by enabling participants to earn rewards from the retailer's partners, which include jeweler Blue Nile and numerous resorts, spas and hotels. Program members earn a point for every dollar spent, not just by themselves but also by the members of their bridal party and any other friends and family they include on her account. Sweetening the deal: Upon joining, members not only receive introductory coupons but are entered into a contest for a free honeymoon as well. Launched in December, the program is an extension of the company's continuing efforts to boost the digital aspects of their business, according to PYMNTS.com.