Oops: Agency Chooses New Brand Identity Tied to Criminal Fraudsters
What to do when you spend untold numbers of hours and tens of thousands of dollars planning a rebrand of your agency only to discover that the new brand identity you have so carefully chosen refers to an alleged multimillion-dollar international fraud ring? You playfully call yourself The Agency Without a Name and then do what you do best, launch a crowdsourcing contest to find a new identity.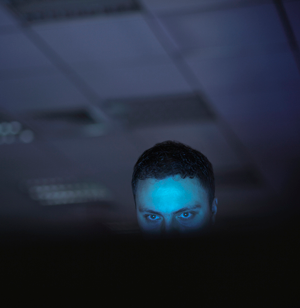 The agency in question is the North Carolina marketing agency Textivia, which was just a few days out from notifying clients of its new brand identity, 3VE, when partner David Christopher received an email that stopped him in his tracks. The subject line read in part, "Goodbye 3ve." The small firm had spent $150,000 to develop its new branding when it discovered that 3ve was tied to alleged fraudsters whose crimes were linked to online advertising, the very business that Textivia is in.
Fast Company reported that, "The code name was revealed by federal prosecutors and investigators at Google and security firm White Ops in November, and it first came on the marketing agency's radar when the email arrived heralding Google's role in taking down a massive automated botnet tied to the alleged fraud."
---
You May Also Enjoy:
---
"Pretty instantly we knew the brand was dead, especially being that it was in our niche," COO Neil Maier told Fast Company. "There's just no clear path to overcome it."
Textivia's thought to rebrand as 3VE is derived from the three partners that run the firm and the process it calls "solve, move, evolve."
Fast Company cites a number of other instances where a company's name suddenly becomes highly caustic to business, including
organizations with names like ISIS and Ayds.
But now, The Agency Without a Name is working its crowdsourcing contest to find a new name. Good luck!