3 Reasons Why Your Brand Might Need a Refresh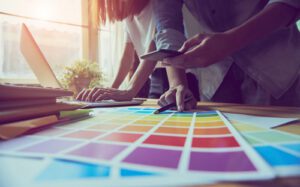 "We need a brand refresh!" Rarely does a rallying cry carry so much hope and expectation with it. We've seen again and again how a well-crafted rebrand can help B2B companies harness the power of their brand stories during changing times.
But before you start, it is critical to understand what you want to accomplish.
Brand refreshes can either be proactive or reactive. It doesn't matter whether a brand is updating messaging to reflect new offerings or attempting to salvage a tarnished brand reputation. Before the brainstorming begins, there are three questions your team should ask:
What's prompting this update?
Where are we now?
What strategic approach should we take?
---
You May Also Enjoy:
---
The ensuing discussions (and eventually, answers) will reveal a roadmap that keeps the motivation for the refresh in view throughout the process and provides a clear indicator for evaluating its success.
Every brand story is unique, yet the reasons for a brand refresh usually fall into a few common categories.
The brand or its core messaging is outdated.
Dropbox is a great example of a company that needed to transform messaging from "gain access to where work is stored" to "collaborate where the work happens." Ten years after its launch as a file-sharing tool by MIT students, the mission of Dropbox had evolved to help teams stay in sync rather than simply syncing up files.
Subtle changes to the logo font bolstered a simpler logo image that implied spaces for collaboration rather than a box for storage. The rebrand allows Dropbox to connect with a new generation of outside-the-box collaborative business teams.
The brand and message are ineffective.
Instagram was initially launched as a photo and video-sharing site, but additional messaging and multi-file posting capabilities broadly expanded the company's scope.
The camera-image logo no longer represented the full functionality of Instagram, so a new, scalable glyph was created that still captured the spirit of the former logo without being either too literal or too abstract. Unified icons were created to represent Instagram's full suite of products: Hyperlapse, Layout and Boomerang.
The brand needs damage control.
The original business model for Airbnb offered little opportunity to manage services in a way that benefitted both hosts and travelers. Worse, a 2011 vandalization of a host's home went viral, as did Airbnb's failure to quickly offer damage restitution (and rescue their reputation).
After going through a crash course in crisis management, Airbnb repositioned the brand with a new Host Guarantee program; a more welcoming, "homey" logo, photography, typography and color; and an enhanced website, apps and interactive platform for users. Both hosts and travelers embraced the changes, and Airbnb's value has grown to about $25 billion according to the Wall Street Journal.
While the reasons for kicking off a rebranding  effort are myriad, getting clarity on the "Why are we doing this?" is an important question to answer. Once you can answer the "Why?" you're much better prepared to tackle the "What?" and "How?" phases of your journey.
June Severino Feldman is CMO of IPS.