Google, GE Lead List of Top 100 B2B Brands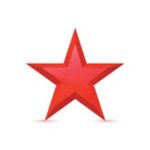 Google, General Electric and Intel were at the top of Sacunas' recently released report on the Top 100 B2B Brands.
The Harrisburg, PA-based B2B agency considered five variables when compiling the list—digital engagement, employee sentiment, market share, Fortune 500 trending and a subjective "lean-in" score, measuring brand innovation.
"We looked at brand innovation and found the companies who make bold decisions, challenge the status quo and are true pioneers," said Heather Wadlinger, director of research and strategy, Sacunas.
Sacunas identified the top 10 brands as:
Google/Alphabet
General Electric
Intel
AECOM
Apple
Boeing
Cisco
IBM
Facebook
FedEx
"The best brands are companies who make customer experience a part of their success," said Adam Vasquez, president/CEO, Sacunas, in a statement. "Controlling market share is often a result of strategies like breaking from conventional approaches and treating employees with respect."
Google was at the top of the list because of the strong B2B industry clout held by many of its products and services. Last year, smartphones with Google's Android operating system showed strong sales growth while Apple's market share decreased, said Sacunas.
In the report, Sacunas noted that Google's motto is "Do the right thing." This shows, said the agency, through Google's quest to continuously improve its products and services while introducing innovative new offerings.
"Google credits many of its successes to its 80/20 rule, encouraging employees to dedicate 20% of their workweek to creative side projects of their own choosing," Sacunas wrote in the report. "The company has been a leader in the race to create universally accepted self-driving cars and is pushing the limits of virtual reality capabilities. Year after year, Google takes feedback from its customers to improve its productivity tools such as email, calendar, maps and docs."
Related Articles:
Creating a Plan for B2B Social
3 Steps for Interacting Authentically With B2B Buyers