B2B Marketers May Increase Branding Spend: Report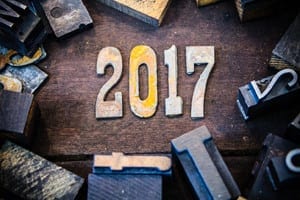 Despite an increased focus on storytelling and content marketing, a significant number of B2B companies are looking to increase their branding budgets.
A survey by brand strategy consultancy Spencer Brenneman found that 81.3% of B2B companies expect to invest more in branding efforts in 2017, with expected increases of up to 20%. As The Drum reports, companies that have boosted their branding spend over the last five years have seen improved sales and landed more customers.
Marketing budgets overall continue to increase, even in the U.K. where concerns over Brexit loom large. Marketing Week noted the biggest boosts will be in events and online spending, according to the IPA's quarterly report.
If your brand wants to increase spending in 2017 and beyond, what's the best way to get corporate buy-in?
As Jocelyn Brown wrote for Chief Marketer recently, look forward—don't just look in the rearview mirror when making plans.
"Many teams use results from the previous year to make data-driven assumptions about the expected results for programs they're planning to run next year," she wrote. "Often their marketing planning involves taking last year's plan and tweaking it, perhaps eliminating waste and identifying opportunities to double down. But last year, though informative and certainly a starting point, should not be the only influence on your upcoming plan."
And remember to keep your organization's overall corporate strategy and objectives in line, she said.
"Be in lockstep with what the business is trying to accomplish," Brown wrote. "Marketers who can jockey for budget have a distinct ability to prove their worth by making decisions that are directly aligned to corporate strategy, and making the case for how they'll produce results in the year ahead."
Related Articles:
Better B2B Data in 2017—Here's How
5 Biggest Digital Marketing Trends to Watch for in 2017
Top Legal Issues Facing Marketers in 2017