Data Helps Kraft Cook Up a Segmented Content Strategy
Kraft Foods was doing content marketing before content marketing was cool—heck, they were doing it before anyone even knew what was content marketing.
The brand had an almost unfair advantage when the trends shifted towards content, because it had already been creating content for almost 20 years, said Julie Fleischer, senior director, data + content + media, Kraft Foods Group during a session at Content Marketing World in Cleveland.
For 19 years, Kraft had been creating a content ecosystem and using its huge portfolio of brands to build a massive collection of first party data. This gave it a head start in targeting. For example, if Kraft had been talking to a consumer about Kraft Macaroni & Cheese, chances are they had kids—which means they're a good target audience for Lunchables and Kool Aid.
Kraft wanted to use most relevant and precise data to better communicate with its target audience, but it had so many data points it was overwhelming. That's when they realized that those 34,000 data elements could be boiled down to about 40 segments which could be targeted with content, such as Spanish language consumers, cheese interests, kid friendly and Halloween or Christmas planners.
A huge number of people go directly to Kraft's site looking for information. What do they have in common. "They're okay with packaged and processed foods," said Fleischer. "They're our peeps. We realized we could look at everybody as people who would be receptive to our products."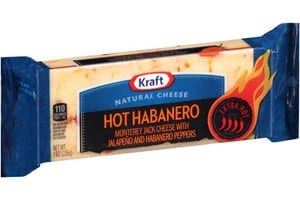 Content can help Kraft create new targeted segments as well. For example, Kraft launched a new "fiery cheese" line of products with flavors like habanero, so they wantedto target consumers who were open to spicy foods.
Kraft Recipes began programming spicy recipes and content on the website, in email communications and on social channels in order to lure consumers to spicy content. Once a consumer indicated they were interested in these types of products and recipes by engaging with the content, they were able to be bucketed into the spicy cookie pool and thus were available for future targeting.
A whopping 1.6 milion new "spicy" consumers were identified, she said.