The 2016 PRO Awards Finalists are Here!
Chief Marketer is proud to announce the 2016 PRO Awards Finalists honoring a distinguished collection of promotional marketing campaigns that once again far exceeded expectations.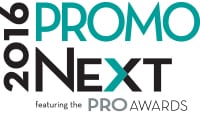 The ingenuity and powerful results in these campaigns set a striking example of the truly remarkable marketing work crafted by both agencies and brands.
These finalists' campaigns rose to the top by capturing consumer interest with exemplary creative, intriguing messaging and shrewd, relevant channel distribution that worked hard as powerful sales tools. These campaigns are heralded as among the best in the world.
Join us as we announce the winners at PROMONext: Leaders in Promotion Marketing Conference & The 2015 PRO Award Gala to be held June 14, 2016 in New York City.
Day-at-a-Glance
• 8:30 AM to Noon—PROMONext: Gain insights and lessons on top promotional marketing trends, best practices & case studies from brand marketers at industry leading companies—Jack Daniel's, MasterCard, Velcro, Chicken of the Sea & Heineken.
• Noon to 2:30 The 26th Annual PRO Award Gala & Luncheon. View video and hear presentations on the top marketing campaigns. Great ideas to steal here!
We do hope you will join us.