Digital & Millennials: Are you All In?
As part of our careful selection each year in selecting and developing PRO Award categories for marketers and agencies to enter their campaigns in, we have created several new categories this year among a total of 29.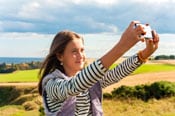 I thought I'd bring two to your attention as these categories tap into important marketing strategies that haven taken on even more significance.
Best Digital Campaign Awarded to targeted, measurable and interactive campaigns using digital technologies, mainly using the Internet as a core promotional medium to reach and convert leads into customers.
Best Campaign Targeting Millennials Awarded to the campaign that most creatively and successfully targets Millennials via any, or multiple, marketing channels. Campaigns will be judged on innovation, execution and measurable results.
The insights behind these two categories can be evidenced by one brand, among many. The CMO of Heineken USA acknowledged in a recent article that 25% of its total budget is now in digital, all aimed at Millennials.
I also recently posted another blog about the top 3 reasons why you should enter your impressive marketing campaigns in the 2016 PRO Awards. In a nut shell, and among a host of benefits, winning an award offers tangible recognition, a powerful tool to attract new business and plenty of media coverage and bragging rights.
If you enter the 2016 PRO Awards by end of day tomorrow, you can save $145 per entry. Otherwise, the next deadline is March 11.