Avoiding Marketing Communications Fails in COVID-19 Era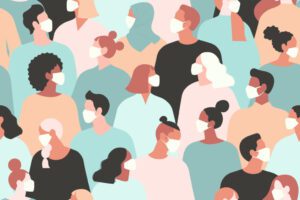 In recent weeks, we have been covering how brand marketers are addressing consumers during the COVID-19 pandemic. Many have gone the cause marketing route in an effort to provide relief for health care workers, funding toward scientific research and assist high-risk communities. Other brands, from at-home fitness companies to online grocery businesses, are fortunate enough to be perceived as inherently valuable during this shelter-in-place moment. Take e-grocery sales, which doubled between March 13-15 compared to March 1-11, according to data from Adobe Analytics. Streaming services, particularly Netflix, are thriving.
What's clear is that in order to avoid a marketing fail in this moment, brands need to be thinking about how they will be perceived in the long-term, according to an article in AdExchanger. That means temporarily bending rules for consumers (such as the policy of waiving cancellation fees adopted by airlines), making sure advertising creative represents a new reality of social distancing, solve real-world problems if at all possible, and focus on being helpful and valuable for consumers rather than pushing the hard sell.
Marketing communications have taken center stage in recent weeks. Some businesses are treading lightly and have delayed non-critical announcements and launches for a few weeks. Others, such as app monetization platform Tapjoy, have opted to go forward with product launches the company deems relevant to online commerce. Blenders Eyewear went forward with the launch of a new line that was long-anticipated by its loyal following. But promotional material, which was centered around positivity, an extended return policy and "Ask Me Anything" sessions with team members, was adapted to the crisis. Read more about avoiding marketing fails and COVID-19 communications in AdExchanger.
---
Other articles you might enjoy:
---