How Tech Companies Are Remaining Connected to Clients With Live Events On Pause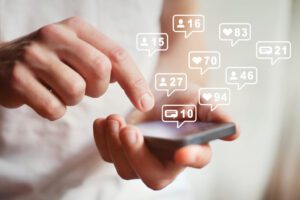 Brand marketers that rely on live events and in-person meetings to generate leads and brand awareness are in a particularly tough place right now thanks to event cancelations to help mitigate Covid-19. But the need to reach customers and foster leads remains. As a result, some tech companies are getting creative with their approaches, AdExchanger reports.
One solution is to stay connected through social media. In lieu of dinners and networking that occurs at since-canceled trade shows, Internet advertising company Criteo is encouraging its sales teams to reach out to registered attendees on LinkedIn and Twitter and request virtual one-on-one meetings. Engaging with clients' posts on social media is a way to build relationships with customers while in-person meetings are on pause.
Others are taking a more cause marketing-related approach. Computer software provider Cockroach Labs, another company that relies heavily on events to capture leads and generate awareness, has created a "virtual badge scan" that captures website visitors' contact information through a landing page and in doing so makes a small donation to Women Who Code for each email address it records. A larger donation of $50 is promised to those who commit to a one-on-one virtual meeting with sales reps.
For a deeper dive into how the advertising technology community is grappling with coronavirus cancelations, read more.
---
Other articles you might enjoy:
---