Cause Marketing in the Time of COVID-19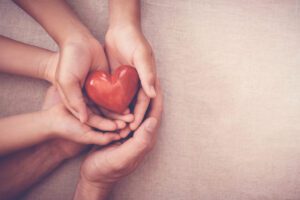 Editor's note: This article has been periodically updated with additional brand initiatives.
—
"We're all in this together." That is the message many companies are communicating to customers and the general public while the world grapples with the COVID-19 health crisis. With countless businesses feeling the effects of event cancellations, restaurant and bar closures, limited mass transit and a halt on business travel, consumers are starved for good news—and brands are equipped to deliver.
Below we've compiled a list of companies that have jumped on the cause-marketing relief train during this unprecedented time by creating funds for consumers and businesses in need, alleviating employee hardships, providing food for children who depend on school for meals and more. The list below touches a wide variety of industries and is just a sample of what's out there—but each has made a commitment to give back to the community in a time of need.
*Burger King is offering two complementary kid's meals for each adult meal purchased online or through the Burger King app.
*In the absence of major sports league seasons like the NBA and the NHL, leagues are offering free access to certain programming. NFL is offering free access to NFL Game Pass, including access to past regular and postseason NFL games. Basketball fans will get a free preview of NBA League Pass. The MLB has pledged $30 million to help cover the lost wages of ballpark employees.
*Hootsuite is providing free access to its Professional Plan to nonprofits and small businesses impacted by the COVID-19 crisis.
*Influencer marketing platform Takumi is developing two pro-bono influencer campaigns that deliver critical health messages to the public: a #safehands partnership with the WHO to help spread information about proper handwashing and a Takumi-owned initiative to promote mental health and mindfulness amidst anxiety and misinformation about the pandemic.
*Dunkin is encouraging ordering to go through its app, also as a way to reward loyalty members.
*To encourage staying in shape while at home, Popsugar is offering up its monthly Active subscription for free to encourage social distancing. Likewise, after closures of its gyms, Planet Fitness is offering live-streamed home "work-ins" from 4pm to 7pm daily.
*Starbucks has delayed the expiration of its "Star" loyalty member points until June 1, 2020. It also announced April 1 that it's donating $3 million toward fighting the virus.
*Jameson is pledging $500,000 to support the charity of the United States Bartenders' Guild and also matching every dollar donated by consumers to the cause, up to $100,000 total. Molson Coors is also donating $1 million to the Guild.
*Mint Mobile is providing all current and new customers free unlimited high-speed data.
*T-Mobile is donating from $300,000 to $500,000 to charity Feeding America when consumers engage with its promotional program, T-Mobile Tuesdays. It's also providing unlimited data to customers for the next 60 days in addition to data for mobile hotspot users.
*Kraft Heinz has committed to donating $12 million to food bank charities across the globe.
*KFC is working with Blessings in a Backpack to provide bags of food for children in need. The brand donated at total of $400,000.
*Facebook is offering $100 million in cash grants and credits to up to 30,000 eligible small businesses in 20 countries. It's also offering another $100 million in grants and advertising credits to publishers.
---
Other articles you might enjoy:
---
*Grocery store chains, including Dollar General and Stop & Shop, are offering specific hours early in the morning for seniors to shop before the general public is allowed to enter.
*Chipotle launched virtual hangouts on video-conference app Zoom, called "Chipotle Together," that offer free burrito giveaways, special guests and Q&As.
*Many automakers have stepped up to the plate to help potential buyers, current customers and workers. Hyundai's Assurance Job Loss Protection program makes up to six car payments for current customers and its lender arm will defer payments if needed. Ford created a "Built to Lend a Hand" program to assist with payments. And, in light of recent automotive closures, Ford, GM and Tesla are in talks with the Trump administration to begin producing much-needed ventilators for people infected by the virus.
*Ally Bank is deferring payments for auto and mortgage customers for 120 days and has pledged $3 million in financial aid to local communities and organizations.
*Walgreens is offering free shipping, free delivery for prescriptions, a free pharmacy chat about symptoms and healthcare provider consultations. In addition, it's working with the government to create dedicated spaces at and around stores to conduct COVID-19 testing.
*Amazon launched the AWS Diagnostic Initiative to support its customers working on diagnostic research and development and has initially invested $20 million.
*Microsoft and Adaptive Biotechnologies are working to map adaptive immune responses to the disease in order to better understand, treat and prevent the virus from spreading.
*Internet providers like Comcast, AT&T and Sprint are offering up free data or suspending shutoffs.
*IKEA is donating 50,000 face masks that it found in a warehouse in one of its furniture stores in Sweden.
*With Vita Coco sales skyrocketing during the crisis, the brand has decided to pay it forward by donating $1 million to Feeding America and No Kid Hungry. CEO Michael Kirban has also challenged other businesses that have profited from COVID-19, like Netflix and Charmin, to put their profits into relief efforts. (Netflix did just announce a $100 million relief fund for the creative community.)
*Walmart is providing cash bonuses to its employees as its stores experience unprecedented demand. Trader Joe's has followed suit.
*Under Armour has donated $1 million to Feeding America and $1 million to Good Sports. It's also staging an at-home fitness challenge.
*Hanes is working with the government to use its factories to make masks for health care workers in order to meet the high demand for protective gear in hospitals.
*Shopify is offering employees $1,000 to buy supplies for a work-from-home office in order to ease the transition to remote work.
*Tito's Vodka is donating $1 million to four organizations that support the service industry, CORE, USBG Foundation, Southern Smoke, and World Central Kitchen, and is allocating another $1 million to organizations in need.
*Apple has donated $15 million to communities affected, pledged a two-to-one corporate match of funds donated by employees toward COVID-19 relief and has committed to source much-needed medical supplies for health care workers. It also released a COVID-19 screening tool and has sourced and donated 10 million face masks to the medical community in the US and Europe.
*Headspace is offering health care professionals free access to Headspace Plus, a subscription for its meditation app, for 2020.
*AB InBev is donating millions of gallons of alcohol to manufacturers for the purpose of making hand sanitizer and disinfectants. It's also donating $5 million to the American Red Cross to help fight the virus and created a PSA announcing that the company is shifting dollars from sports investments to helping organizations on the front lines.
*Bacardi Rum is also helping by committing to produce more than 1.7 million 10-ounce bottles of hand sanitizer.
*Gap Inc. has pledged to use its factories to make essential gear, clothing and equipment for health care workers.
*Twitter is protecting and supporting journalists during this time by giving $1 million to the Committee to Protect Journalists and the International Women's Media Foundation.
*CVS, publisher brands like the NY Times and Uhaul were some of the first companies to step up.
*Twitch is holding "Stream Aid 2020," a 12-hour streaming event on March 28 featuring big talent from gaming, music and sports, to benefit the COVID-19 Solidarity Response Fund for WHO powered by the United Nations Foundation.
*Airbnb is providing free or subsidized housing for 100,000 health care workers who are fighting the pandemic.
*Dyson is creating 15,000 ventilators for distribution in the UK and other countries.
*Wendy's is shifting marketing spend originally allocated for its new breakfast menu toward support and relief for its franchises.
*ADT updated its logo to reflect social distancing behavior, launched a new social media campaign promoting the spread of kindness and positivity, ceased all door-to-door sales and invested in new technologies for salespeople working from home.
*Salesforce is making some of its technology free and has pledged not to do significant layoffs for 90 days.
*Chaco Footwear pivot from repairing and making custom sandals to producing protective equipment needed by healthcare workers. Meanwhile, Crocs is donating its footwear to medical professionals.
*Pornhub is donating 50,000 surgical masks New York City workers and is making its service free.
*FedEx is moving test specimens to 50 test centers across the country and UPS is setting up a drive-through testing program.
*Harbor Freight is donating 44 million pairs of gloves and hundreds of thousands of masks and face shields to hospitals in the 1,000 communities served by its stores.
*Employees at Neiman Marcus and Joann stores are making nonsurgical masks, gowns and scrubs at Neiman Marcus alterations facilities in California, New Jersey and Florida.
*Amazon is partnering with Lyft to recruit drivers to deliver packages and groceries during government-mandated lockdowns.
*In partnership with the World Health Organization, teams from Microsoft, Slack, Pinterest, Twitter and TikTok are building tools to address the challenges brought on by the outbreak through a #BuildforCOVID19 hackathon.
*Campari has donated $1 million to Another Round Another Rally, a nonprofit organization raising funds for hospitality workers, bars and hotels.
*Burberry, Emporio Armani and Dior are making masks and gowns for hospital workers within its factories. Burberry is also using its global supply chain network to fast-track delivery of 100,000 masks to the NHS in the UK.
*Google has pledged to donate $800 million toward small- and medium-sized businesses, health organizations, governments and health care workers on the front lines.
*Johnson & Johnson has partnered with the U.S. Department of Health and Human Services to create a billion doses of a vaccine, committing more than $1 billion in investment to co-fund the research.
*Home Depot has halted the sale of its N95 masks and is now donating them to hospitals, health care workers and first responders treating patients. It's also donating millions of dollars in personal protective equipment and other products.
*Unilever is contributing 100 million pounds ($124 million) worth of donations of soap, sanitizer, bleach and food toward COVID-10 relief.
*Nestle is donating food, medical nutrition products and bottled water to communities most in need, putting CHF 10 million ($10.3 million) to countries most in need and matching Red Cross donations.
*TikTok is donating $10 million to the WHO's Solidarity Response Fund as well as assisting with distribution of food support for families affected by the crisis. It then pledged $250 million toward supporting medical workers, educators and communities affected by the crisis.
*Dutch Bros coffee is donating all profits it makes for the month of April toward supporting medical responders.
*Given the decline of rideshare use, Uber has launched a "Work Hub" to help connect drivers to other employment opportunities from companies like McDonald's, FedEx, UPS, Pepsi, Hertz and Walgreens. It also has waived delivery fees for restaurants and is providing free transportation to healthcare workers.
*Nike is working with Oregon Health & Science University to create personal protective equipment, including face shields and air-purifying respirator lenses, out of Nike-owned materials and within the brand's manufacturing facilities.
*Intel is committing $50 million toward a pandemic response technology initiative that aims to help patient care, scientific research and online learning for students.
*Boll & Branch bedding company is manufacturing pillows and mattresses to give emergency medical operations.
*Verizon Media is donating $10 million in ad inventory to support mental and public health organizations and donate creative and staff to build campaigns for partner organizations.
*General Mills' foundation is donating $5 million in charitable gifts in the form of meals for children and community programs, in addition to previous grants across the globe to increase food bank capacity.
*Mercedes Formula One is working with University College London engineers and clinicians to build Continuous Positive Airway Pressure (CPAP) breathing devices.
*PepsiCo is donating $45 million toward food and other resources, including 20 million meals to communities in need through The PepsiCo Foundation's Food for Good program, a partnership with No Kid Hungry.
*Bud Light Seltzer is partnering with Call of Duty on the Bud Light Seltzer Charity Royale Tournament. From April 21-May 7, every Tuesday, Thursday and Sunday night, major athletes will raise money for charities helping workers on the frontlines.
*Subaru of America is donating 50 million meals to communities in need.