Content Strategies for Better SEO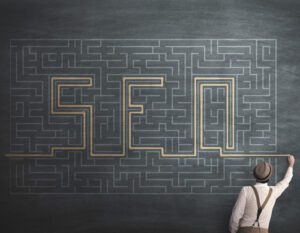 SEO results can be improved by up to 10 times with a strong content marketing strategy. But while 91 percent of marketers are engaged in content marketing, according to CMI and MarketingProf's annual benchmark report, only 47 percent have a documented content strategy in place.
Here are two key strategies to consider to boost your content marketing and SEO ROI.
Unleash an Army of Influencers
An event management platform provider wanted to use content to drive online visibility and growth.
To start, the team restructured to produce more customized content. Years ago, the company's existing small marketing team also managed content for all the vertials it served. Then, they blew up that organizational structure and dedicated a team solely to creating content for every point in the sales journey, from top of the funnel storytelling to problem-solving content.
Finally, an army of social influencers was engaged and activated. Over 1,600 influencers were seeded with a variety of content and promotional ideas, including guides, stats and infographics.
---
You May Also Enjoy:
---
When influencers are excited about something and feel that their audiences would appreciate it, the brand enjoys a touchpoint that runs deeper than an advertisement likely could ever achieve. The scale of these 1,600 influencers became a force to be reckoned with, generating tens of thousands of social engagements.
The results? The company experienced a 1,356% increase in the number of keywords driving organic traffic over the past two years, representing literally millions in new monthly visits from organic search. Looking at Google page one keywords specifically, it was a 545% increase during the same period. Organic traffic to the company's core target pages increased by as much as 13X.
Build Tools They Love
Another smart content strategy with similarly superior results is to identify a critical need of your target audience, and then build a free tool to help them accomplish the task. This strategy is powerful in that a tool not only helps your audience to remove a pain point and get their work done, but it's also useful in that people like to link to online tools. If you're looking for a content strategy that can generate an astronomical number of backlinks and improve your SEO results, this is one to consider.
Take CoSchedule's headline analyzer, for example. The tool has generated 23,700 backlinks and drives an estimated 13,500+ organic visits per month (according to Ahrefs). It has also generated 10,000+ social interactions in the past year alone.
Similarly, Tableau Software offers a free data visualization tool. By launching this tool, Tableau has secured close to 9,000 backlinks, 440+ traffic-driving keywords ranking on Google page one, and an estimated 33,000 organic visits monthly. How'd it do on social? Try 25,500 engagements over the past year across multiple language versions, according to BuzzSumo. And, HubSpot's website grader has roughly 354,000 backlinks, with 1,400+ Google page one keywords driving more than 42,200 in monthly organic traffic.
Pingdom offers a free web page speed testing tool, which ranks #1 in Google for terms such as "website speed test," "web page speed test," and "page load speed test." The free tool has garnered more than 367,000 backlinks from 20,700+ referring domains, with more than 4,900 Google page one keywords driving more than 336,00 in organic traffic monthly.
Pat Danial is chief innovation officer and co-founder of Terakeet.