SEO for Content Marketers: Key Tips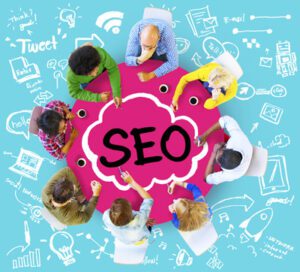 SEO is critical for marketers looking to maximize return on investment, but figuring out the technical aspects of how to improve your search ranking can be tricky.
Search is a top demand gen tactic for many organizations. In Chief Marketer's soon to be released 2019 B2B Marketing Outlook Report, 43 percent of respondents cited search as their largest source of leads, and 46 percent said it produced the leads with the highest ROI.
On PracticalEcommerce.com, Jill Kocher Brown shares 15 technical areas of SEO marketers need to understand to maximize the performance of their content. Here's a few highlights:
Page templates & modules: Developers typically have to make any modifications to templates, but non-technical users can manage the content. Brown recommends making sure heading hierarchies are being followed, with only one H1 heading, lesser headings are used appropriately.
Templates should also have the option to include descriptive text. "You might not use it on every page right away, but the ability needs to be baked into the templates and modules that make up your site," she writes.
---
You May Also Enjoy:
---
Structured data: This helps search engines understand what is relevant about your site's content. Use it for products, organizations, social, breadcrumbs and locations on your site. FAQ pages can also include structured data to improve their likelihood of appearing in Google search results.
Crawlability. Brown notes that search engine crawlers need to access the text on all pages that drive natural traffic. Check if all your links are coded with an anchor tag bound to anchor text. And, if the site serves more than one language and country, check whether these are optimized for SEO with unique URLs, or by cookie or geolocation.
For the complete list of 15 SEO tips, click here.