SEO Crucial for B2B Content Marketing Success: Survey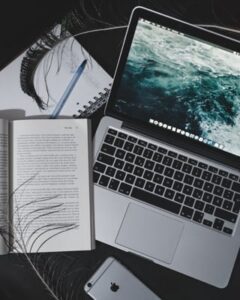 Want prospects to see your B2B content? Make sure you have a strong SEO strategy in place.
A new survey from B2B research firm Clutch reports that 87 percent of B2B audiences find content online through search engines. Social media (85 percent), company websites (75 percent) and enewsletters (71 percent) also ranked high as sources of B2B content online.
Technology topics were most popular with respondents (45%), followed by small business (24%), workplace/personnel (21%) topics and marketing (12 percent).
Despite all the buzz about the popularity of visual formats for content marketing, respondents showed that they still like to read: 33 percent reported reading blogs or articles in the last week, while 25 percent read reviews, 16 percent product descriptions and seven percent case studies. Nine percent reported watching videos or webinars to learn about solutions or products.
Where and how prospects are consuming B2B content depends on where they are in the buying process. Those in the early funnel awareness stage are more likely to read blogs or articles (42 percent), while those further down the funnel are looking at product descriptions (28 percent) more than reviews (27 percent) or blogs/articles (18 percent). One third of prospects at the bottom of the funnel—close to making a purchase—are reading reviews to see if a product or a service is right for their organization.
---
You May Also Enjoy:
---
Clutch surveyed 384 employees who read business-related content online in the past week for the report. Nearly half (45 percent) said their primary reason for reading B2B content online was to stay up on business and industry trends. The remainder were doing research on products or services to help their company (19 percent) or to make a purchase decision (20 percent).