September's Top 10 B2B Stories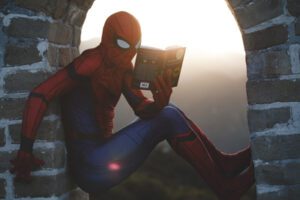 Hanging around with nothing to do? Check out the top 10 most popular B2B articles on ChiefMarketer.com for September 2018.
Direct Mail is About Data, Not Being Pretty
"If you're getting started in direct mail, the most important thing is to learn before you leap," says Gordn Brott, senior director of marketing at online lender OnDeck.
Filling the Glass: Lord Hobo Brewing Creates New B2B Content Strategy
Unlike many B2B marketers, James Furbush of Lord Hobo Brewing as one clear metric to watch when tracking ROI: Are we selling more beer?
Three Reasons Marketing Data is the DNA of Engagement
There's no doubt data deserves the spotlight at every marketing meeting. It's always been viewed as a piece of the puzzle, but it's finally earned the right to drive KPIs that help marketers win the constant "prove your ROI" battle.
B2B Marketers Lack Confidence in Data: D&B
Half of B2B professionals have a lack of confidence in the quality of their marketing data, hindering adoption of ABM to increase engagement in key target accounts.
Volvo Ocean Race is Experential Showcase for HCL
For HCL Technologies, a partnership with the Volvo Ocean Race isn't just another sports sponsorship. It's a way for the IT services provider to showcase the brand's capabilities and build customer relationships.
Memorable Events Help Sophos Engage B2B Customers
An event marketing strategy capitalizing on in-person experiences and humor is helping Sophos engage B2B prospects and customers
Want to Reach Millennials? Tell Them a Story
If you want to connect with Millennials in the workplace, you need to tell them a good story—and then hope they retain what they heard.
What's on Marketers' Minds? Trust, Authenticity and Change
Three interrelated trends emerged from the sessions at this year's Inbound—change, trust and authenticity. Marketers should pay attention to how these insights can be leveraged for success.
First Data Focuses on Employee Engagement
A multichannel content marketing campaign for a large retail customer helped First Data encourage employee use of its Money Network payroll solution.
Connecting Employees With Brand Helps Fuel Grant Thornton
Getting employees invested in its branding strategy has been a crucial part of the success of Grant Thornton's "Status Go" B2B campaign.