Direct Mail Is About Data, Not Being Pretty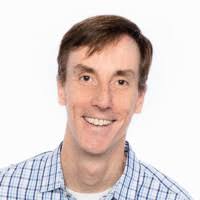 Direct mail may not be the newest trick in B2B marketers' arsenal, but when used properly, it can be one of the most effective.
"If you're getting started in direct mail, the most important thing is to learn before you leap," says Gordon Brott, founder of Gordon Brott Growth Marketing. "It's so easy to spend $10,000 or $20,000, get poor results and just give up, when you could really have something worthwhile down the road."
The first direct mail campaign he worked on for online lending company OnDeck back in 2012 had a whopping $18,000 cost per acquisition, he notes. "It would have been easy for us to give up and walk away but we continued to optimize our data, offer, message and creative, and direct mail turned out to be a growth engine for the company."
---
Gordon Brott will lead the workshop "360 Marketing Optimization: Actionable Tips, Tricks and Tactics on Social, Email, Search and More" at LeadsCon Las Vegas, March 4-6 at The Mirage.
"One of the interesting things about the direct mail world is what works best may not always look best," says Brott. "People are naturally attracted to the creative but many will argue that creative is the least piece of the puzzle. [Finding the right] list and choosing who to mail to may not be as sexy, but they're as important.
Today, new tools are making direct mail more powerful for marketers, as it becomes easier to retarget website visitors with physical mail, and deploy variable data printing technologies to offer customized creative to segments of your list. Marketers can optimize their strategies for direct mail and other traditional direct marketing techniques like email if they go back to basics, he notes.
"People continue to focus on themselves and their own product—they think the prospect wants to learn about them, so they write too much and don't have a clear call to action," he says. "They're too noncommittal. Business owners wear 20 different hats, so time is the main challenge to reaching them. You need to get them to notice your message—that's true for everyone."
Through testing, OnDeck discovered that official looking pieces, similar to credit card mailers, were more effective for the brand than things like promotional postcards. One point many marketers don't understand about direct mail, he says, is that data and models can be more important than a package being attractive.
---
You May Also Enjoy:
---
This article was originally published in September 2018.