The Best Spirits Marketing Campaigns of 2017
The spirits biz was very active last year, busting out multi-sensory pop-up shops, staging ultra immersive, exclusive experiences and taking marketing tech to places unknown.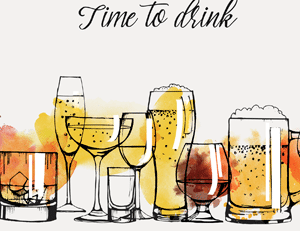 There's The Glenlivet Dram Room experiential pop-up where digitized samples and smart delivery channels encouraged visitors to try its spirits. Jameson Irish Whiskey dropped $14 million to transform its Dublin distillery into a fully immersive experiential marketing platform. And in a campaign to try and dethrone Grey Goose, Pernod Ricard held a VIP experience in the CEO's expansive private loft space and only those that knew how to open a secret bookcase door had a way in.
SpiritsBusiness.com came up with its own list of the top spirits marketing campaigns in December 2017, the hottest—and most critical—month for selling spirits to holiday partiers and New Year's revelers. And the brand they chose didn't disappoint.
Several focused on responsible drinking like Diageo's Join the Pact campaign that drew 7 million pledges to never drink and drive. Jim Beam launched the first smart decanter, which can answer questions all the while serving bourbon from a sleek spout. Pernod Ricard developed voice-activate cocktail-making skills with the Amazon Show device.
In all, SpiritsBusiness.com showcases the 10 different innovative spirits campaigns in an easy-on-the-eyes slide show with large graphics.
With 2018 now underway, these brands will only ramp up innovation and creativity to surpass the bar already in place. We'll be watching!
Related article: