B2G: Why Marketers Shouldn't Forget About Government Workers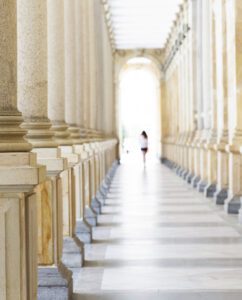 Of the over 630 million LinkedIn members, 11 million work for either a federal, state or local government office. These individuals include elected officials, first responders, bureaucratic workers and security professionals.
Marketers should not forget about these folks, especially marketers who work for organizations that want government contracts, such as tech-minded universities, industrial conglomerates and healthcare providers. Human resource companies, office supplies retailers and restaurant chains should also focus on using social media platforms to find these potential customers. Government workers often socialize together in real life, so gaining their patronage can create powerful word of mouth and lift sales.
Who are government workers and how can marketers zero in on them? For this edition of the LinkedIn Insights Quarterly, we wanted to answer those two key questions. Let's look at what topics government workers are reading about while shedding light on their interests.
Top 10 subjects
Not surprisingly, this audience is more likely than other LinkedIn members to engage with content that is directly related to government services. In particular, this audience is interested in content around public service, defense and justice.
Here are their top 10 topics right now:
Emergency Management
National Guard, U.S.
United States Military Academy
International Criminal Court
Crime and Justice
Police Officers
S. Foreign Policy
Public Services
Humanitarian Affairs
Defense and Military Forces
Lessons for Marketers
People tend to think about social platforms as for either business-to-consumer (B2C) or business-to-business (B2B) marketing. But it's clear that marketers and salespeople should also see LinkedIn as an opportunity for B2G, or business-to-government marketing and advertising.
---
You May Also Enjoy:
---
Marketers should tailor their B2G messaging copy toward government workers' needs. It's a huge opportunity for CalTech, Office Depot, Honeywell and General Electric—just to name a few—to gain an edge on getting government business.
Top Articles  
From January through March, government workers were interested in similar subjects. Transitioning out of the military was the most common theme, with five articles trending toward the top, including a story about security companies looking to hire military veterans and exploring career opportunities outside of the military.
That trend was just the tip of the iceberg, though. For instance, diversity was a hot topic, with three articles in the top 10. And, interestingly, no articles about the federal government shutdown, which lasted from December 2018 to January 2019, broke into the top 10.
Here is the full list of the top stories for LinkedIn engagement:
Lessons for Marketers 
B2G marketers should keep in mind that government workers, especially those in the military, are often looking for their next job. Soldiers and sailors are oftentimes "talent in waiting" for the private sector.
Another insight to consider: Diversity in gender may be more prevalent in the public sector (as well as in a range of other industries) than you think, and your messaging should acknowledge this.
All told, government workers are having interesting conversations online and sharing the content they care about on LinkedIn and beyond. The B2G opportunity is real. Marketers should look at this subset of consumers and decision-makers as part of their sales playbook. Focusing on government workers should not be seen as an interesting tactic but as a key piece of your brand's strategy.
Jennifer Brett leads North American insights for Linkedin Marketing Solutions.