Amazon and PayPal in Online Payment Talks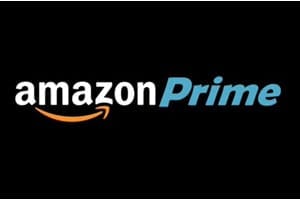 Money makes the world go around, and things have certainly been spinning when it comes to online payments and ecommerce.
Bloomberg News reports that Amazon.com and PayPal are in discussions to allow Amazon shoppers to pay for purchases using their PayPal accounts.
"We're closing in on 200 million users on our platform right now," said PayPal CEO Dan Schulman in an interview with Bloomberg." At that scale, it's hard for any retailer to think about not accepting PayPal."
PayPal split from Amazon rival eBay Inc. in 2015 to concentrate on expanding its electronic transactions business. At the end of the fourth quarter of 2016, PayPal had 197 million active customer accounts, up from 179 million at the end of 2015. On average, users made 31 payments on their accounts, and transactions totaled $1.8 billion for the quarter.
The possible PayPal deal isn't the only news on the Amazon online payment front. Earlier this month, the ecommerce titan announced a new credit card for Amazon Prime members.
As Forbes.com notes, the move is clearly a move to help increase the already sizable Amazon Prime membership base. Last year, Consumer Intelligence Research Partners estimated that about 46% of U.S. households have at least one Prime membership.
Other retailers aren't rolling over in the wake of the Amazon juggernaut however. Chief Marketer's sister site Multichannel Merchant reports that Walmart has lowered its free two-day shipping threshold to $35 from $50 on two million items.
Of course, as MCM's Mike O'Brien points out, free two-day shipping alone isn't enough. "While it will certainly generate more traffic, interest and buzz around the site, Walmart.com has to go quite a bit further to create the 'have to have' compelling nature and cache of Amazon Prime, with membership perks like unlimited photo storage, streaming video and music."
Related Articles:
Amazon Go — A Bold Inevitable Retail Revolution
How CMOs Are Turning Ecommerce Measurement on Its Head
3 Tips to Convert One Day Sale Shoppers to Long Term Customers