3 Tips to Convert One-Day Sale Shoppers to Long-Term Customers
We still talk about the "holiday shopping season" in America, but really it's the dedicated one-day sales that grab the attention of consumers and the media alike. For example: Take a look at "Christmas shopping" (blue) vs. "Black Friday" (red) in Google Trends since 2004:

That is a pretty remarkable growth in interest around the event, spiking around the holiday season every year, while searches for "Christmas shopping" have remained relatively consistent. Black Friday, Small Business Saturday, Cyber Monday—these narrow one-day sales events have become the mainstays of the holiday shopping season. For marketers, the challenge is converting these one-day consumers into long-term customers. Here are three things that all marketers can do now to increase their odds of turning these ultra-focused events into full-year bonanzas:
1. Invest in Mobile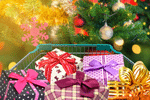 If you don't have a mobile app with built-in functionality for both push notifications and in-app messaging, then start building one now. Many analysts are predicting that mobile transactions will be 50% of all ecommerce by 2020. That's a lot of traffic on mobile, and a solid mobile app will feed valuable mobile shopping behavior back into your customer profile (more on that in a bit.) Be sure to promote your app so customers will have it at the ready before the holiday; once they see how much it improves their shopping experience, they'll return to it throughout the year, giving you a way to keep in touch and build loyalty.
2. Triple Threat Your Content
Triple threat content is consumable, memorable and actionable. It delivers a rich, contextual message because it pulls from past and present data histories, and it can be easily explored and then shared with friends. Make sure it's adaptive so it delivers your messages clearly regardless of the type of screen—computer, tablet or phone. Craft your message to be memorable, drawing on the customer data you have to personalize offers and campaigns. And be sure it's conversion-oriented, drawing their eye to a clear call to action. These will drive interest well beyond the initial sale that brought the customer to your content.
3. Sharpen Your Data Collection Game
Yes, I know that you are tired of hearing it, but we're going to say it again: Data collection is everything. There are hundreds of examples, but let's pick back up on mobile. What's the sense of having a mobile app that can tell you how often a shopper is within 100 meters of your store, or how often they open the app and browse a product selection, if you don't have the ability to immediately store and use all of that data? If someone walks by your store, receives a push notification, enters your mobile app and looks again at a product that they have placed in their shopping cart but abandoned three times, what will you do? Can you triple threat your content if you're not even collecting the data? Because if you aren't, you're throwing away your best tool for staying connected with those shoppers year-round.
Whether aimed at online shoppers like China's spectacular Single's Day, which captured $14 billion in online sales in 2015, or designed to also bring people into stores as Black Friday and Small Business Saturday do, single-day sales have proven drawing power and new ones are inevitable. There's a movement to recreate Singles Day in America, and Amazon.com's second annual Prime Day this year was its biggest single-day sales day ever.
Marketers need to be prepared for those one-day sale shoppers by upgrading their mobile presence, making sure they have triple threat content, and ensuring their data collection is giving them the resources they need to effectively interact with their customer base. That way, when the next big one-day sales holiday takes hold—Millennials' Day, perhaps? – you'll have the tools not only to attract those shoppers, but convert them into loyal customers.
Paul Mandeville is chief product officer of QuickPivot.
Related articles: