2017: The Year We Get Mobile Advertising Right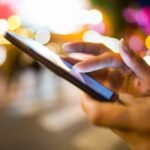 When it comes to mobile advertising, for most brands 2017 may simply be another year of annoying target audiences and failing to realize the promised return on advertising dollars. A recent Forrester survey, "The Mobile Ad Experience Matters To Your Media ROI," found that only 27% of mobile ads invoked a positive reaction. And that is among those users that haven't already become so frustrated that they installed ad blockers to avoid seeing the ads in the first place. Ironic given that the top objectives marketing leaders note for mobile advertising are to improve brand awareness, engagement and sentiment. Overall, Forrester estimated 55% of overall mobile ad dollars were wasted.
After several dismal years as far as ad user experience is concerned, one might start to believe Kurt Vonnegut was right when he wrote that "we're doomed to repeat the past no matter what;" that mobile ads will remain as annoying and ineffective as ever in the new year.
Yet I believe there is cause for optimism. 2017 will be the year we turn the corner in mobile advertising and see a dramatic shift toward more exciting, engaging and ultimately effective ads. The best brand advertisers will increasingly turn mobile advertising into a source of competitive advantage. This shift will be driven by need – a response to the consumer backlash most clearly evidenced by ad-blocking. It will be enabled by technology and a deeper understanding of how consumers get their information and what engages them.
So what will change and how should brand leaders adjust their mobile ad strategies? Let's look at it from a consumer perspective. Specifically, the three areas that users regularly list as being most important to a positive experience:
Ad Quality
No one appreciates an uninspired ad that loads poorly and isn't properly formatted for the device and channel. Yet such ads remain predominant today. Programmatic buying exacerbated the challenge by de-emphasizing creative in its rapid, automated environment. Additionally, mobile ads continue to generally leverage existing content made for desktop or other wide screen formats.
This is especially true with video, the format increasingly preferred by consumers and a great way to tell a brand story. In 2017, advertisers will increasingly tailor video ads for mobile, considering how users consume those ads. That means vertical formats, designed to be viewed without sound and of brief duration. Creative production technology is now available that enables building high quality video ads quickly and will be a key driver of continued growth of video ads and a better user experience.
Overall streamlined ad creative production of both video and display ads enabled by such technologies will increase the share of programmatically bought ads that incorporate great creative.
To ensure higher quality and consistency, more brands will bring creative back in house, utilizing creative platforms to achieve creative control and excellence and drive efficiencies.
Disruption
A top source of irritation to consumers is having their mobile experience obstructed by lengthy pre-roll or intrusive ads blocking content. Tolerance for such ads continues to diminish. Consumers expect native experiences or at least innovative formats that complement content rather than block content. In 2017, advertisers will focus on such ads, leveraging ad creative technology that supports engaging, polite formats.
The line between content and advertising will increasingly blur in 2017 as advertisers increasingly leverage branded content. Ads that toe the line are already having great success. For example, Time Inc. published a Southern Living 'ad' featuring a video with note cards on how to make red velvet pancakes. Rather than annoy consumers, this ad was so well received it was shared millions of times and the video still lives on as branded content on YouTube and their own site.
Relevancy
Consumers expect ads to relate to them – not by promoting a product they recently purchased, but by intelligently considering their interests and their environment. Fortunately, the treasure trove of third and first party data now available enables advertisers to personalize their ads like never before.
This trend will continue in 2017, with the message itself being more ever more personalized. Programmatic creative technology now allows hundreds or even thousands of ad variants to be created and the optimal one to be served considering factors such as location, weather, consumer background and more. The biggest change in 2017 is that simple yet powerful tools that do away with the need for code will expand the use of such highly personalized ads.
While I feel confident that we will see increasingly engaging and effective mobile ads in 2017, a word of caution is required. The gap between advertising leaders and laggards will continue to grow, with laggards continuing to churn out uninspired, annoying ads that fail to achieve business objectives.
Brand leaders and the agencies serving them must rethink their mobile ad strategies to build a competitive advantage. Mobile advertising has failed to deliver its full potential before, but the shift towards more exciting and engaging ads will change that for many brands. And as George Bernard Shaw stated, "success does not consist in never making mistakes but in never making the same one a second time."
Alex Saric is the CMO of Celtra.
Related Articles:
5 Mobile Tactics to Increase Sales Productivity
Mobile Advertising 101: Ad Types, Performance, Measurement
Build Stronger Relationships With Programmatic