5 Mobile Tactics To Increase Sales Productivity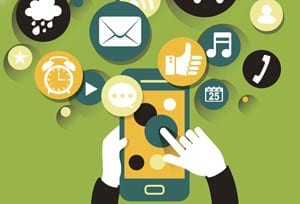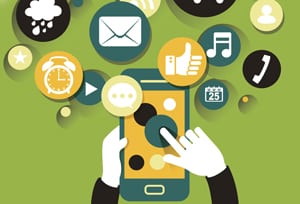 For ambitious, high-growth companies, continually increasing top line revenue and sales productivity is a critical yet often arduous task. Frequently the burden of success is placed predominantly on an organization's sales team. However, closing deals is no easy feat, especially when the majority of sales teams find themselves overworked and understaffed.
The demand for quality sales professionals is growing at a rate so fast that many companies are unable to keep up. The Bureau of Labor Statistics recently found that employment of sales professionals is projected to grow five percent from 2014 to 2024, which is nearly as fast as the average for all occupations. What's more, growth is expected to be even stronger for sales professionals in business-to-business sales than in business-to-consumer sales.
To successfully help sales teams "do more with less," companies need to focus on increasing sales productivity. By investing in mobile technology that can enhance field sales efforts, increase win rates and improve customer satisfaction, greater efficiency and efficacy can be realized. In fact, according to Aberdeen Research, 23 percent more firms meet their team sales quotas when employing a sales mobility strategy. It's no surprise, then, that Salesforce's annual State of Sales report found that top sales performers are almost five times more likely to have outstanding or very good capabilities in mobile sales.
Here are five best practices that leverage mobile technology to boost sales productivity and enable companies to stay ahead of their competitors:
Provide contextual, mobile training.
Historically, sales teams were summoned to their company's corporate headquarters about twice a year to sit down and review the latest materials and product presentations. But in today's fast-paced, competitive business climate, that no longer works. Case in point? According to the Corporate Executive Board, 87% of training taught to salespeople is forgotten in 30 days. Instead of forcing sales reps to rely on legacy training materials if/when they visit the corporate office, companies should implement solutions that automatically deliver the right training context to sales reps' mobile devices. More importantly, they should deliver this information at the very moment when it will be most effective, like before an important prospecting call, when new product updates are introduced, or prior to a customer meeting.
Integrate automated, mobile CRM platforms.
Mobile customer relationship management (CRM) apps are already common amongst sales teams; however sales reps often struggle to input correct or sufficiently detailed meeting and customer engagement data into their CRM in a timely manner. Companies should therefore integrate cohesive mobility platforms that can automatically add details about customer meetings into sales reps' CRMs, and send and report on follow-up emails, too. By having meeting and customer information automatically and instantly added to their CRM, sales reps aren't forced to handle data entry during their personal time and their risk of inadvertent data entry error is eliminated.
Implement a Sales <> Marketing feedback loop.
To determine what materials they'll need to best support their customers and prospects, sales reps require constant and fluid feedback from corporate marketing and sales operations teams. However, all too often, this valuable information is collected via formal marketing surveys at quarterly sales meetings, and, more often than not, they're nearly impossible to access. In fact, Kapost found that 65% of sales reps can't find the content they need to send to prospects. Sales and marketing collateral must be as dynamic as the customers and prospects that reps are engaging with, so companies should implement smart content applications that can send feedback about the collateral in real-time (or as sales reps use it). By providing an automatic feedback loop between content creators and publishers—all without any required action on behalf of sales reps—sales and marketing teams can work more effectively together.
Incorporate expert insights.
In difficult sales scenarios, one of the biggest productivity hurdles is getting the right experts at the right time to help progress the dialogue. No sales rep wants to have to tell a prospect that they're unable to answer their question, for instance, and they really don't want to have to schedule an additional meeting so that an expert can answer their question. To combat this productivity hindrance, companies should use mobile technology that allows sales reps to instantly access experts via video, audio or text. Better yet, companies should seek out mobile solutions that integrate these capabilities into a single content app, as doing so makes it even easier for sales reps to access the right materials and relevant expert insights at the exact moment they need them.
Leverage machine learning and AI.
Mobile technology and associated services such as Siri are already delivering incredible power to sales reps, enabling them to better handle the most basic tasks. Machine learning and artificial intelligence (AI) have the ability to bring sales productivity to an even higher level, however. Consider using machine learning and AI-powered platforms that provide sales reps with real-time, contextual recommendations, because when leveraged correctly, such solutions can serve as invaluable personal assistants. For instance, these types of tools can suggest specific pieces of content that might help progress a particular sales scenario. They can determine who sales reps should follow up with during each stage of the sales process and when, and they can even help individual sales reps learn from successful peer behavior.
In order to be successful, sales teams require two things above all else: speed and context. Thankfully, the latest advances in mobile technology can enable greater sales efficiency and personalization, regardless of task or location. Embrace mobile solutions that can supply more relevant and dynamic training material. Implement tools that can automate the collection of timely CRM data, and seamlessly incorporate sales/marketing materials and expert insights. Lastly, take advantage of the prescriptive capabilities of machine learning and AI. Because in doing so, companies can drastically increase their revenue and thwart competitors without placing an unfair burden on their sales reps.
David Keane is co-founder and CEO of Bigtincan.
Related Stories:
Communicating With Millennials: Why Messaging Apps Matter
 3 Steps to Engage Mobile App Users