McDonald's to Track Eating Habits
By the end of the year, McDonald's will know a lot more about you.
The burger giant plans to roll a mobile ordering system nationwide that will keep track of every burger you eat, every salad you order and whether you ordered those meals in-restaurant or you swung through the drive-thru.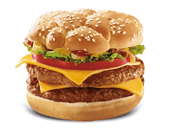 The strategy, of course, is to know as much about its customers and how every single one uses McDonald's so that it can send relevant, customized messages to increase loyalty and basket ring.
The plan comes as McDonald's USA's CMO Deborah Wahl was let go last week after an unsuccessful turnaround attempt that included offering breakfast all day. Wahl was CMO for just over 3 years, just shy of the average 3.6 years that is now the average CMO journey, a report from Korn/Ferry found.
Morgan Flatley, a former PepsiCo CMO, quickly replaced Wahl. At PepsiCo, Flatley oversaw Gatorade among other brands.
McDonald's sales have slowed over the last year giving Flatley plenty of challenges to deal with as she begins her new role and tries to entice back customers who fled. QSRs in general are battling competition from supermarkets, convenience stores and the rise of meal delivery services like Blue Apron, which itself had to find new ways to differentiate itself from competitors.
McDonald's already has an app, but its functions are limited to helping users find restaurant locations and delivering coupons. The new data collection function will provide McDonald's with the rich customer data is has not been privy to.
The new function is already being tested in Japan where customers using the app are spending 35% more on average. Read the article …
Related articles:
Need a Cup of Dunkin' Coffee? Order Ahead with Waze