What's Driving CMO Churn?
The growth of companies that market products to consumers is strikingly anemic compared to the mountains of dollars spent on marketing and advertising.
Some $1 trillion was spent on marketing compared to just 2% overall growth rate among U.S. consumer companies. The problem? CMO churn, according to Forbes.
Just 3.6 short years is now the average CMO journey, a report from Korn/Ferry found. The report takes a look at time spent and the age of C-suite roles.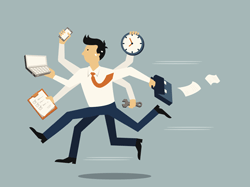 CMOs are among the youngest in the C-Suite, at an average 52 years old—50 in the consumer sector—and their time spent in the job is the shortest when compared to the CEO and CFO positions. CMOs, in consumer industries, are also much more likely to be men. Only 25% of CMOs are women, the second lowest percentage across six industries studied by Korn/Ferry last summer—financials (39%), life sciences (38%), technology (34%), industrials (28%), energy (13%).
With the knowledge that they only have a short amount of time to prove themselves, CMOs strategize short-term marketing initiatives to prove their worth, but that doesn't necessarily benefit a company's longer-term growth plans.
Another challenge for marketers is the difficulty meeting customer expectations despite being more connected than ever to consumers by a plethora of data accumulated across numerous online and offline channels. At the top of these data-driven efforts sits the CMO, with 78% of respondents to a recent CMO Council report saying the CMO should be in the drivers seat. But, only 7% report they can effectively deliver data-driven marketing engagements.
The CMO churn rate is also a product of difficult business challenges that many companies face and CEO's decisions about C-suite level management changes based on quarterly results alone.
"Today's customer-centric CMO role is exceptionally complex and requires the right balance of left as well as right brain skills, and very importantly, a differentiated set of leadership competencies," says Caren Fleit, senior client partner and leader of Korn Ferry's Marketing Center of Expertise. "CMOs with this unique profile are in high demand and are often recruited to lead the next transformation. Read the article …
Related articles: