L'Oréal Masters the 'Codes' to Fend off Digital Disruptors
Despite the fact that smaller, more nimble competitors are swarming the marketplace, L'Oréal just posted its best sales growth in more than a decade—up 7.1 percent—with the largest gains coming from its biggest brands: L'Oréal Paris, Maybelline, Lancome and Laroche Posay.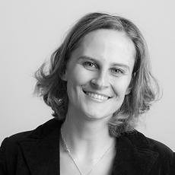 L'Oréal's chief digital officer Lubomira Rochet told Marketing Week that she credits part of that growth to embracing new "marketing codes" that can directly compete with smaller, digital disruptors entering the category. Tactics like shorter formats, new platforms, touchpoints and services are helping show that big brands can still move the marketplace.
"For years the question has been, are indie brands or digital disruptors eating up your market? What we see is if you integrate the new codes of marketing in the digital age, if you master the algorithm based economy, the big gets bigger versus the opposite," Rochet said.
To meet digital transformation head on, L'Oréal has also reorganized its marketing team into what it calls a 3.0 strategy.
"The deepest part of the digital transformation is de-siloing the organization and having people come together as a team in a project mode versus a very sequential, 'this is the innovation, this is the marketing plan, this is the go-to-market strategy and this is the operation and execution plan'. This becomes a very holistic approach to consumer experience versus doing just a product strategy," she said.
And while the brand still relies heavily on its agency partners it is testing and learning. For example, it brought part of its media buying in house to better understand the buying process on Facebook, Google or Amazon.
---
Other articles you might enjoy:
---
Of late, L'Oréal has put a number of digital plays into market.
It debuted the first mini-program for Tencent's WeChat that lets mobile users try on virtual makeup in the mobile messaging app. L'Oréal's Giorgio Armani Beauty brand is demonstrating products using augmented reality. After testing the products, WeChat users can order them from Giorgio Armani Beauty's mini-program shopping site. Users also can compare "before and after" views of their looks, save the screenshots and share them on social media.
And last month, during Pride Month, L'Oréal launched "March for Me," a digital campaign that invited people from all over the world to join virtually the 860 L'Oréal USA employees who marched in support of the LGBTQIA+ community. L'Oréal USA is was official sponsor of WorldPride 2019.