Hickory Farms Recharges with a Spot-On Digital Marketing Strategy
Say "Hickory Farms" and most people conjure up fond memories of a merry platter of sausage and cheese arriving on the doorstep at Christmastime—20 years ago. And therein lies the problem.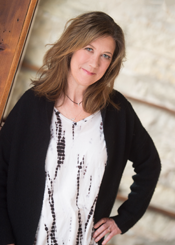 After a 10-year drought of marketing investments, CMO Judy Ransford crafted a powerful digital and social marketing machine to drive impressive eight percent year-over-year growth.
"We'd been through about a decade of pretty stable business serving the historical customer base but weren't really growing," says Judy Ransford, CMO of the specialty foods company. "We lacked a voice in the food gifting market."
Ransford, the P&L owner of the direct-to-consumer ecommerce business, joined Hickory Farms in June 2016 as part of a new management team brought in by recent investors who took the company private. The mission—and challenge—was to take the iconic, well-known, well-loved brand and overhaul it with a modern makeover to drive growth.
The logo was redesigned, hundreds of new products and categories were added to the mix, packaging was redesigned, new social, email and creative teams were on-boarded and the consumer gifting experience was completely overhauled. To celebrate the transformation, a new overarching and comprehensive rebrand launched in January 2019.
Before Ransford joined Hickory Farms, there had been no investments in digital marketing outside of the gift-giving months of November and December. Dollars for social were non-existent. That all changed as budgets began flowing to key platforms that could drive growth—new comprehensive digital and social media marketing strategies and campaigns to drive business during new occasions outside of the holidays and to reach new, younger consumers.
"We had a ton of success as we stepped into digital programs both in paid social and paid search, as well as just beefing up our content strategy in organic social and in our email programs," Ransford says.
During the off season last year—January through October—business year over year jumped from 17 percent to 30 percent driven almost completely by implementing the digital strategy, approached as a full-funnel engagement strategy that included retargeting.
---
---
Telling the Tale
Hickory Farms sees the greatest success when its digital content is amplified across multiple channels. For instance, its Valentine's Day Gift Guide lives on its blog, but has been also been featured in email and on Facebook, Instagram and Pinterest.
Instagram followers grew from 2,500 to more than 10,000 between June and December 2018. In addition to using Stories for the first time, as well as organic content, giveaways engaged the audience and grew followers.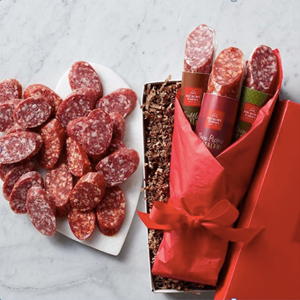 As an example, a post on Jan. 28 offered a Valentine's Day giveaway for a chance to win a "salami bouquet" by following Hickory Farms, tagging a "salami soulmate" and liking the photo. The post reached more than 21,000 people, 68 percent of whom where not already followers. Overall, the post earned a 20 percent engagement rate and more than 220 new follows.
"One of the things about a heritage brand is that it's fantastic to be so well known and have a great base with loyal customers but we definitely had an aging customer base. So, Instagram is super important for us to get visibility and relevance with a younger audience," Ransford says. "The great thing is we happen to have very photogenic and Instagram-friendly products that people love to talk about so that's the approach we're taking to really move in there."
Easter became an important holiday for Hickory Farms.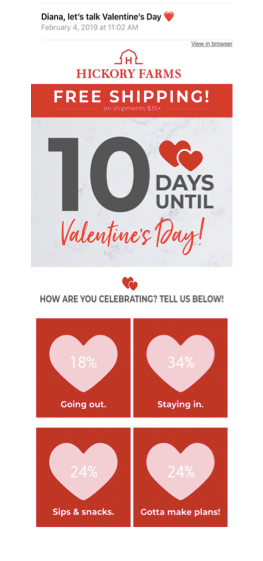 A second leg to the digital strategy is email. When Ransford arrived, all of the email programs were outsourced and weren't driving maximum value. Core functions were brought in-house as was new technology around both email and digital initiatives, including Salesforce Marketing Cloud. A leader was hired to manage the email team, which drove 125 percent revenue growth from 2015 to 2018 by using live, interactive features like quizzes and polls, countdown timers for promotions and live maps for store locations. A Feb. 4 Valentine's Day email featured a live poll for customers to share their plans, as well as free shipping until Feb. 14.
"That is something in my background," Ransford says. "I've always looked at email in ecommerce as one of the revenue and conversion drivers. It's a complete transformation taking a digital program that really wasn't doing a lot for us and by both growing the list side and improving the content and the strategy around delivery of our email, we've really seen it take off as one of our most important revenue drivers."
Next steps call for continuing to grow Instagram followers, ramping up Pinterest content and creating more video to build up a presence on YouTube.
During the busy holiday season, the team also supports 500 pop-up kiosks in malls across the U.S. and two new year-round brick and mortar shops in Denver and Minneapolis airports. Hickory Farms also has retail stores and a wholesale operation with distribution through major channels like grocery and mass channels, including Walmart, Target, Macy's, Dillard's and JC Penney.