How to Crush Your Digital Content Experiences
Content marketers around the world know that technology is changing faster than many businesses can handle and that the pace of change is increasing. This evolution is characterized by four major trends:
1. Content explosion
2. Omnichannel proliferation = content everywhere
3. The urgent need to manage increasing complexity
4. The need for agility and digital dexterity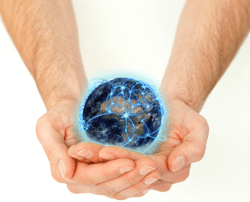 The bottom line is that more and more content is being created for audiences to consume via more and more channels, devices and touchpoints. This leads to increasing complexity and the urgent need to manage that complexity in an agile manner. Only the companies that are most responsive to these rapid changes will survive. To create the best digital experience possible for your brand consumers, you've got to deal with these four trends:
1. Content Explosion
It's no surprise that digital content has exploded. Content marketing is a significant part of business-to-consumer strategy and professionals are keen to develop new content, and reuse and repurpose their content to fuel the customer journey. Technology can help. In fact, according to research firm Gartner, "web content management (WCM) is being regarded now as a mission-critical priority to help drive the overall digital strategy." By year-end 2017, Gartner estimates that more than 90% of organizations claiming digital success will regard their WCM software as a mission-critical component of that success. But the problem with that technology is that it typically supports just web channels, making it difficult to deliver content through other channels. That leads us to the next problem.
2. Omnichannel Proliferation = Content Everywhere
Before the Internet, there were tried and true ways to reach consumers—mostly in-person and via brick and mortar stores. The advent of the Internet made digital business possible for the first time. But now there is a proliferation of channels, devices and touchpoints that deliver content everywhere. It's not just websites anymore but also social media, mobile devices and apps, text messaging, digital signage and the Internet of Things (IoT) such as wearables, smart home devices and other Internet-connected devices.
One thing is clear: marketing channels will only continue to grow as time goes by. And the problem is becoming greater with every new device, app and Internet-connected thing that comes on the market. Unfortunately, with every new touchpoint, companies can make the mistake of creating new isolated content silos, which introduces inefficiency into the content creation workflow. Multiple publishing channels can create content silos because traditional content management systems typically only work best for websites. A new approach is needed in which customers' needs for content drive its creation, not the brand's ability to push content out.
3. The Urgent Need to Manage Increasing Complexity
With the explosion of content and channel proliferation due to the interconnectedness of everything comes the urgent need to manage complexity. Just as technology solves problems, it also creates them, and one of those problems is specialization. How can marketers keep up with complicated and complex marketing specializations such as multivariate testing, targeting and personalization and SEO (among many others)? And, how can they do this while delivering new types of content to new channels such as augmented reality, artificial intelligence and other new technology we can't even imagine yet?
The answer is, they can't—unless they have the right platform. But because content management systems are built for generalists, they typically don't support all of the specialist skills and tools now needed in the modern marketing suite. Without the right platform, companies build whole departments out of siloed vertical expertise, which creates the potential for more fragmented experiences.
4. The Need for Agility and Digital Dexterity
The three preceding trends are driving the need for agility in order to create the right digital experience ecosystem and not fall victim to digital Darwinism. Digital dexterity will win the game. Providing superior customer experiences is not just a competitive advantage; for many companies, it is their only competitive advantage. Securing and retaining that advantage requires engaging with customers across a growing number of channels, touchpoints and devices and delivering content that is timely and contextually relevant.
Today, that engagement must span not just the buying phase of the relationship, but also the entire end-to-end customer journey, and it requires a growing number of tools and systems—a true digital experience hub—that connects all of the components required for a seamless customer experience.
One thing is for sure: by tackling these four trends, you'll be able to improve digital experiences, deliver compelling content to the right person at the right time on the right device wherever they may be, and optimize your marketing results.
Heidi Unruh is global vice president, content marketing at e-Spirit Inc. She can be contacted at [email protected].
Related articles:
Hilton Global Marketing VP On 3 Digital Strategies that Work
How to Craft Localized Digital Marketing Strategies
Digital Gamification Injects a Coolness Factor into Loyalty Programs