Digital Gamification Injects a Coolness Factor into Loyalty Programs
Adding gaming techniques to brand activation campaigns has become big business, in particular among loyalty programs, sweepstakes and instant-win promotions.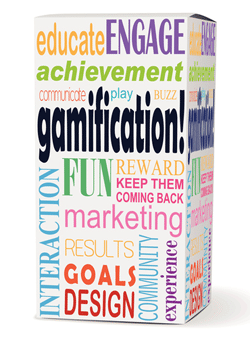 And for good reason, some 27% of Millennials reported that they would stay in a loyalty program because it had a competitive game or social aspect, such as badges, leaderboards or communities, according to Colloquy.
Colloquy also shares two case studies where gamification plays a role in engaging kids. In one, grocery chain Lidl added a digital game to its traditional Stikeez program, which allows children to collect virtual toy characters as part of their parents' shopping purchases. (For those not in the know, Stikeez are small plastic toys with an extended 'sucker foot' that can be attached to just about any surface.)
In the CPG world, Chicken of the Sea and agency Pivot Point designed an instant-win, interactive game  played through Facebook last fall where seafood lovers could earn rewards when they "Pull it Off"—or pulled the lid off a can. The game was designed to show off the brand's new easy-open lids.
Players got the chance to win more than $25,000 in mobile gift cards. The non-winners receive a healthy recipe—featuring Chicken of the Sea tuna or salmon, of course—to drive further engagement and brand awareness. By November, total game plays had reached over 200,000 with more than 95,000 unique players.
In the Colloquy article, six things are identified to keep in mind when adding a digital gamification component to loyalty programs or instant loyalty programs. For example, keep your competitive edge razor sharp by creating digital contests that draw consumers in with interesting prizes. Read the article …
Related articles:
Chicken of the Sea Puts Gamification in Play to Sell EZ-Open Cans
3 Elements When Considering Brand-based Gamification Marketing