Creating B2B Content That Connects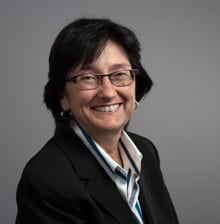 When creating copy, do you write what you want to say—or what your audience actually wants to hear?
"Having the right words is critical, because in marketing as in scrabble, some words are worth more than others," says Nancy Harhut, chief creative officer, Nancy Harhut & Associates. "Some words and phrases pull you in, and as content creators we need to focus on those."
It's critical to know what words help create engagement. On average, only about 28% of the words on an average webpage are actually consumed, says Harhut.
"People aren't focusing on every word," she says. "People skim—some studies show that many people may only read the headline. People are far less interested in what we want to say than we think they are."
Most marketers put way too much information out there, and they need to scale it back, says Harhut.
---
Want to hear more? Nancy Harhut will be a featured speaker at LeadsCon's Connect to Convert, Sept. 25-27 at the Westin Boston Waterfront. Join us!
---
"People filter everything through the lens of what is in it for them," she notes. "Marketers like to start things with the word 'I,' and people want to see the word 'you,' because it serves as a surrogate for their own names."
In email copy, marketers often try to cram too much into their messaging. This is a mistake as many people are reading email first on their mobile device while they multitask. Be succinct, Harhut suggests. Try serving up a series of emails, versus sending out an opus that has soup to nuts.
"I'm a fan of getting right to the point, because people are time pressed," she says.
---
You May Also Enjoy:
---
When making your point, it pays to remember that people make a lot of decisions based on emotion.
"There is room for being clever or entertaining, if that serves the purpose of making an emotional connection," says Harhut. "People have a tendency to factor emotion in the decision making process and later support it with facts."
This updated article was originally published in July 2017.