2018 B2B Marketing Automation All-Stars
How leading brands are maximizing their
martech stacks for B2B success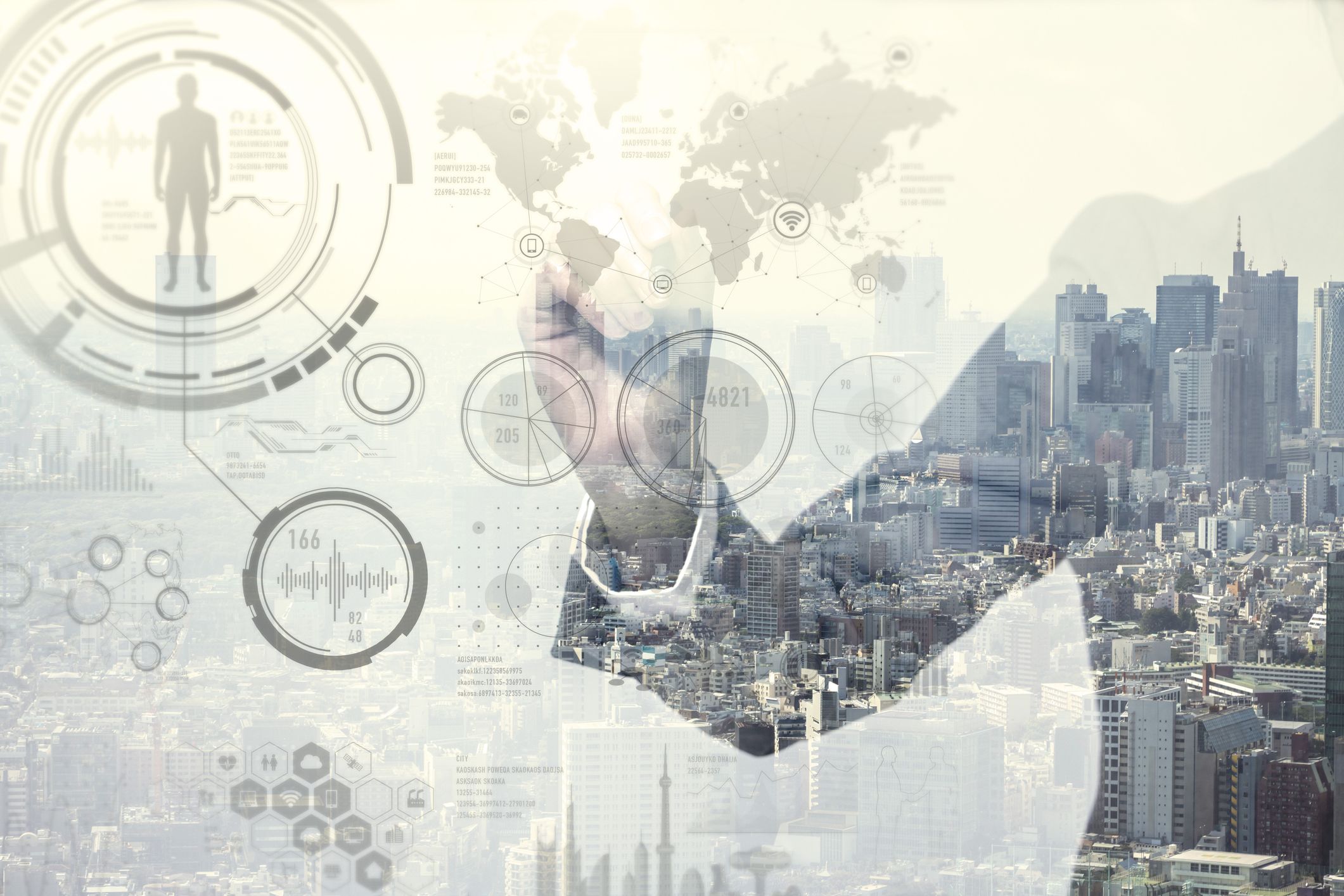 For the vast majority of B2B enterprises, marketing automation is now table stakes. If you want to compete effectively, MA has to be at the center of your martech stack to enable engagement with your audience at every point in their buying journey.
In this special report, Chief Marketer showcases seven B2B brands putting automation at the center of their marketing efforts—and reaping the rewards.

• Booz Allen Hamilton: A reenergized automation strategy helps the professional services firm connect with some of its strongest advocates: former employees.
• Ingredion: A streamlined automation installation across the globe powers a more consistent marketing experience for the ingredients solution company.
• Mack Trucks: Automation helps the manufacturer score engagement and leads generated by a new video series documenting the trucking life.
• Ipswitch: Integrating systems for two divisions gave the IT firm increased functionality and ROI.
• CA Technologies: MA enables the software firm to create strong propensity-to-buy models, helping sales and marketing better identify qualified leads.
• Angel Oak Companies: Automation helps the mortgage provider encourage loan officers to promote its offerings to borrowers.
• Adaptive Insights: Automation gives the SaaS provider's marketing team better insights into how to serve its top customer—the sales department.

Reporting for Duty
Automation helps Booz Allen Hamilton better target clients in military, government and private sectors
Why They Are an All-Star: An automation-powered audit of content and contacts is helping Booz Allen Hamilton target influencers both inside and outside the 104-year-old firm.
A renewed focus on improving marketing automation helped Booz Allen Hamilton identify some of its best possible brand advocates: former customers and employees.

The 104-year-old professional services firm offers a broad range of services and solutions across management, technology, consulting and engineering. The client base spans the private sector and the government, with ties going back decades: Booz Allen helped the U.S. Navy prepare for World War II.

While the private sector sales cycle can sometimes take only days, the process of navigating government buying patterns can be much longer. And, like most B2B marketers, Booz Allen faces the challenge of catering to multiple audiences in each target prospect company.

For example, say the client is the Department of Homeland Security. Because the organization is so large, they might have multiple CIOs overseeing different functions, each with different goals.

"Different CIOs make different purchases at different times," says Grant McLaughlin, chief marketing and communications officer, Booz Allen. "There are nuances and objectives for each organization."
Relationships built on face-to-face engagement are important for Booz Allen, as are the length of those relationships, and the company does a tremendous amount of marketing to support those bonds.

Knowing that certain audience groups were more likely to share content or register for events allowed us to select the right content to improve conversion rates.

Email marketing messages are a combination of product and educational focused messaging, backed up by a martech stack built to support all corporate communication activities. Booz Allen aligned individual tools and eliminated duplication when it relaunched its website 18 months ago, with an eye on more effectively driving audiences through the demand funnel. Adobe Experience Cloud and Oracle Eloqua serve as the tent poles, along with the company's CRM system, with Dynamic Signal's engagement platform helping to bridge internal communications and employee brand advocacy.

The McLean, VA-based firm had begun working with Oracle Eloqua for marketing automation about eight years ago, but hadn't been implementing it to its fullest potential, notes Maddy Brady, global email and marketing automation lead for Booz Allen Hamilton. Significant database cleanup and putting new processes in place helped the company improve email operations and deliverability.

Data segmentation was one of the first hurdles the company had to jump, says Brady. Lists were audited and rules were put in place around which names were to be kept and moved to the new systems. A preference center was also set up, to gain better insight into what customers really wanted to see from the brand online.

One of the most surprising things it found was how engaged former employees were with the brand.

"Individuals who had left the firm were not an immediate segment we had thought to curate [as influencers]," Brady notes. Cultivating them makes sense, as they may have left Booz Allen to go on to other jobs or consulting positions in the private or government sector. "They're still engaged, so we want to reach this audience."

"They know our culture, so we want to create brand advocacy with this audience," adds McLaughlin, noting Booz Allen used the insight to begin regular omnichannel campaigns directed at these segments, including targeted content, job opportunities and events. 
 
When the website was redesigned, Booz Allen did an audit of content forms on the site, and realized that while there was a wealth of content, there was no clear strategy behind what was and was not gated.

"We needed to know how content would fit into a buyer's journey, and then parse down the number of forms," says Brady, adding that the process also helped the brand more clearly focus on the best prospects, to align content to the right time in the buyer's journey. "We don't need to market to everyone; we don't need to capture every lead. We need to capture the right leads."

The company also needed to create an internal governance process, to put in place a roadmap of what content goes where. "We needed to understand who is coming and asking about what information [online], so we can articulate what content works best where, and [have a clear picture] of who is responsible for updating information," says McLaughlin.

Tracking conversion rates on digital channels through form submissions, job applications, and internal content sharing has been influential in helping the company evaluate the success of these audience groups and what content they react to.

"Knowing that certain audience groups are more likely to share Booz Allen content, while other groups are more likely to register for our events, allows us to improve our campaigns to include assets that will move the needle," McLaughlin says.


A Taste of Innovation
A streamlined automation process enables scalable marketing on a global level for Ingredion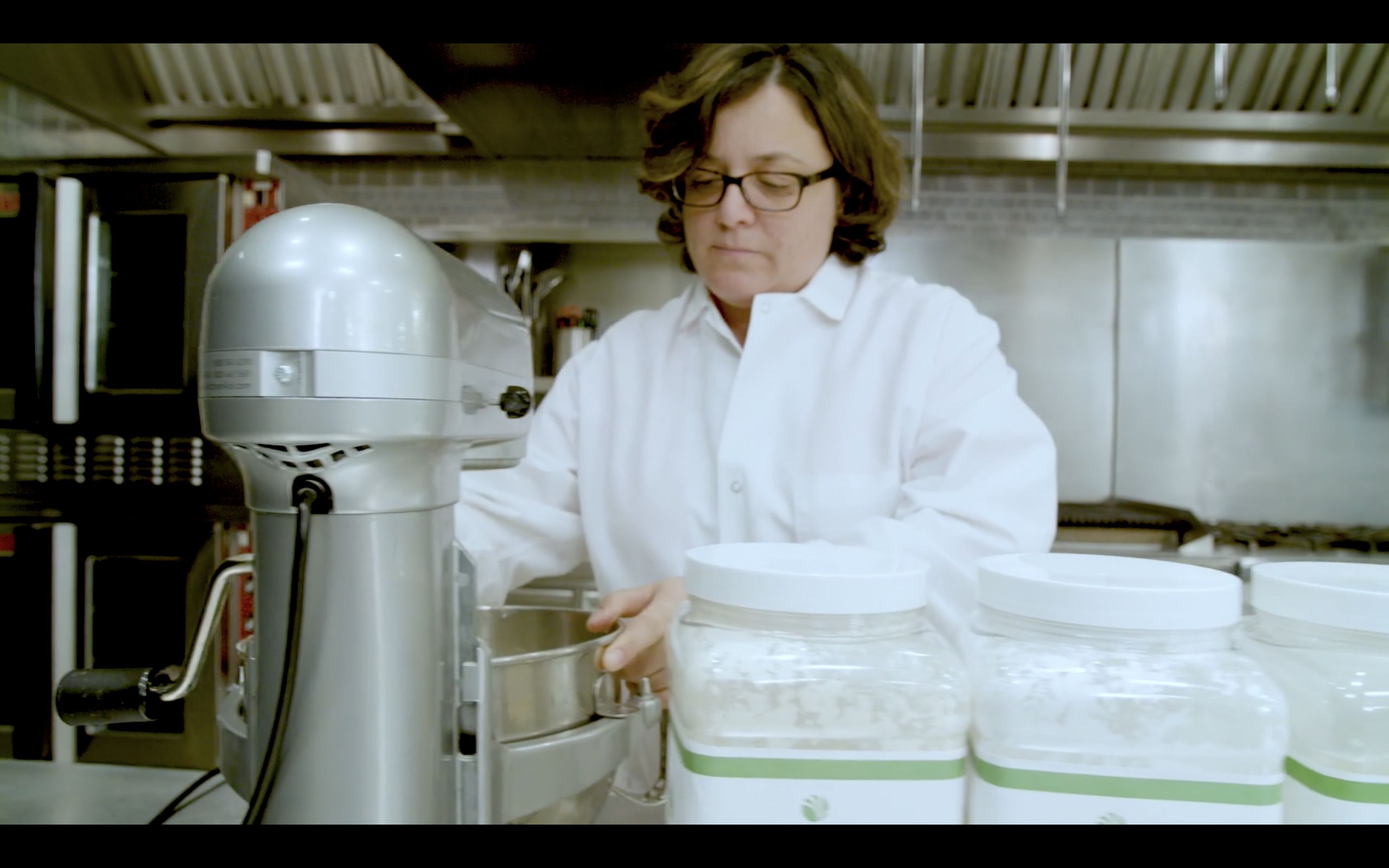 Why They Are an All-Star: A streamlined automation installation across the globe helps Ingredion deliver a more consistent marketing experience
Ingredion is a specialty provider of sweeteners, starches, biomaterials and nutrition ingredients used in food, beverages, pharmaceuticals and beauty products. Customers range from global consumer packaged goods companies to small and mid-sized businesses.

One of Ingredion's biggest challenges is that the audience is so broad, with numerous concerns. Appropriate messaging differs for various segments, with sales cycles going up to two years from initial inquiry to purchase. Brand awareness depends on the target.

"Global CPGs know us, but for smaller companies, everything is new," says Chris Regan, senior manager of global digital marketing at Ingredion, noting SEO is vital for creating awareness with new businesses. "Search is a key part of our approach."

Email is one of the most active channels for the organization, with an "always on" strategy to reach customers for immediate and long-term needs, he says. At the top of the funnel, awareness messages start the conversation with customers and help Ingredion learn more about customers needs. As they understand what the customer is looking for, they can then drop them into a vertical campaign to address their concerns and offer solutions. These messages might feature multiple products, and in the process guide the prospect to the solution for their problem.

For example, a customer might be looking reduce sugar in a product, replace fat with another ingredient or increase protein in a new food. Ingredion, which works with Slack & Co. on its brand activation efforts, can provide them with information on industry trends and solutions. "They might be looking to simplify a product, or reduce the number of ingredients, those kinds of challenges," Regan says.

While their audience isn't very vocal on social, it is a useful platform for engaging customers with specific messaging that can be highly geographically focused to alert them to offerings at trade shows and events. Around the world, the company has science-based problem solving "Ingredion Idea Labs," where customers can attend "Innovation Days" that showcase new solutions. Specific to the beverage industry, the company has launched InsideIdeaLabs.com, where brands can get tips and ideas for ingredients to create new drinks. Similar sites for the dairy and bakery industries are in the works.

"Marketing automation for us is very much about knowing where our audience is and learning more about them," says Regan. "We use it to progressively better understand their profile."
"Ingredion implemented Pardot globally this year, to streamline processes for a single platform across the world. The move was more about simplifying processes, rather than adding new functionality.
"We wanted consistency and to remove the disparities," says Regan. "For us, it was about having a solid, scalable global model for qualifying leads and reporting, and a single approach for managing audiences and segmentation across customer groups."
The model for automation is very consistent around the world, but campaign structure varies in regions due to cultural differences. For example, while the volume of email might be a concern in Asia, which has the strictest guidelines in the world, in contrast, in South America, there is appetite from customers for a higher volume of messaging.
For us, it was about having a solid, scalable global model for qualifying leads and reporting, and a single approach for managing audiences and segmentation across customer groups.
Content marketing is the single most important part of Ingredion's marketing strategy. Automation helps inform content creation, because it gives the company a more agile view of what customers need.

The mix of content depends on where the customer is in their lifecycle, Regan notes. Highly technical whitepapers are part of the education process, as are shorter briefs and fact sheets on different formulations.

"Every time we solve a challenge we're looking to the next one," Regan says. "Success depends on connecting systems and people. It's a process thing for us to make sure everyone is engaged. We ultimately measure ROI from opportunity to the creation of a lead, right through to sales."

---
You May Also Enjoy:
On the Road
Mack Trucks drives engagement
with automation and scoring
Why They Are an All-Star: Automation helps the manufacturer score engagement and leads generated by a new video series documenting the trucking life

Marketing automation is helping Mack Trucks score leads and engagement from numerous sources, including "Road Life," a new long-form video series that tells the stories of drivers on the road.

Mack has a sophisticated marketing ecosystem to drive consideration for its trucks and generate qualified leads for dealers, says John Walsh, vice president of marketing. As prospects come into Mack's sphere of influence, leads are scored in Eloqua. When they hit a scoring threshold they are considered a qualified lead.

The target audience includes both truck purchase decision-makers and drivers. The latter is a particularly important audience, because there simply aren't enough of them on the road.

"There's a shortage of drivers," notes Walsh. "We hear from owners that they would buy more trucks if they had more drivers."

"Road Life" began rolling out this summer on the Roadlife.tv site, as well as Amazon Prime. Social media, digital ads and print advertising drove traffic to the series.

Mack is constantly refining the scoring model used to determine if a lead gets passed along based on the prospect's degree of engagement and how they self-identify during their journey.

"The overarching reason for the video series was that there were a number of stories around the trucking industry that needed to be told," says Walsh, noting it was a way to "tip the hat" to truck drivers who were supporting their families and helping to keep the economy moving. "Every day in this industry, there are people doing extraordinary things. These drivers are arguably the backbone of our economy."

In addition to owners and operators, the general public was a target audience for the videos, not only to lift brand awareness but the image of the industry as well. "There are a lot of folks out there who don't like trucks but they serve a vital role in our economy," Walsh says.

Prospects who watch on Roadlife.tv are asked to self-identify themselves by sharing their email address to receive information. Prospects are served both gated and ungated content, and as they move through the funnel more information is collected, such as name, company and job role. The information is then scored in Eloqua, and digital body language is analyzed, to see what kind of content they engage with on the site.

Mack has also been working on steadily improving the way it distributes leads to dealers and tracks their progress, refining the scoring model used to determine if a lead gets passed along based on the prospect's degree of engagement and how they self-identify during their journey. Buying cycles for the brand's audience can be a challenge to navigate, because a refuse disposal operator might keep his dump trucks for 15 to 20 years, while a truck that is continually on the highway has a shorter lifecycle of three to five years.

The trick is to engage these buyers before they are in the market again, Walsh notes. "It's not an impulse, but there is still emotion involved in B2B decisions," he says. "And it might even be more [prevalent] than in B2C, because of the level of risk involved. Decisions impact your reputation in the organization and there's the [risk of] loss of employment."

Having the series on Amazon Prime made sense because of the long format of the series' episodes. "It's the right venue, because people there are looking for series they can binge on," Walsh says. "And, there's also the caché of having a series on Amazon Prime."

Social promotions point viewers to Roadlife.tv, and the series gives Mack a way to leverage marketing partnerships, such as the company's relationship with NASCAR, as the official hauler of technology and equipment for the racing series, and its work with the Zac Brown Band, which used a custom Mack truck for its "Down the Rabbit Hole" tour.

Once someone self-identifies as a prospect, they are put into the funnel for nurturing campaigns including email, whitepapers and a variety of content. When they hit the nurture threshold they are sent to dealer.

"We track end-to-end and support dealers through our marketing—we're on a journey with our dealers as well, and we have initiatives going with some dealers for retargeting, to promote their own dealerships," says Walsh. "We track impressions across all channels involved, from social to visits to landing pages to clickthroughs on content, form fills and other activity."

Righting the Ship
Integrating systems for two divisions helped Ipswitch improve functionality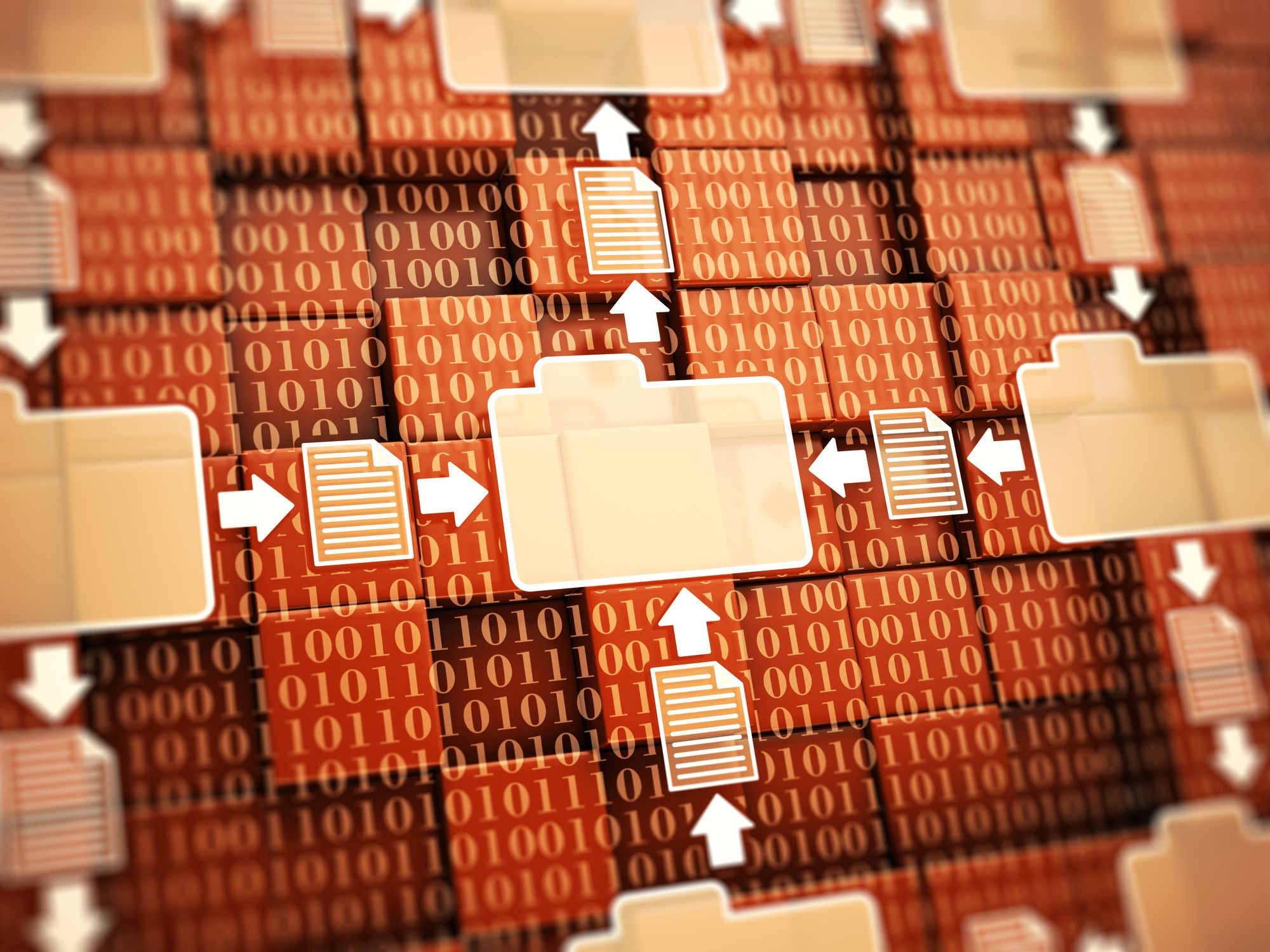 Why They Are an All-Star: Consolidating legacy marketing automation systems for two product lines helped Ipswitch craft a clear picture of the buyers' journey and streamline lead nurturing.

Consolidating two disparate Marketo instances helped IT systems provider Ipswitch improve its global lead gen and nurturing strategy.

Ipswitch provides encrypted file transfer and network monitoring systems. The sales cycle can be anywhere from one to two years, with average installations for the file transfer solutions falling in the $50,000 to $100,000 range.

In the past, the company was operating as two separate entities, with two separate instances of Salesforce and Marketo. The legacy solutions impeded data entry, lead scoring and cross- and up-sell opportunities. Working with The Pedowitz Group over a six-month period, Ipswitch consolidated the systems, to help create a clear nurture path and get a better picture of the buyers' lifecycle.

The consolidation led to a 50 percent boost in Marketo functionality, as well as a 50 percent reduction in the number of assets Ipswitch needed to create for marketing purposes. The number of marketing qualified leads went up 62 percent.

"Our marketing qualified leads and sales qualified leads are now very much on the same page," says Greg Mooney, senior content manage at Ipswitch. "We struggled with this for years, because not only did we have old, disparate systems, but everyone had a different definition of what a qualified lead was, what an inquiry was and when sales should reach out. Now, we've righted the ship."

The consolidation led to a 50 percent boost in Marketo functionality, as well as a 50 percent reduction in the number of assets Ipswitch needed to create for marketing purposes.

Despite the behind-the-scenes merging of systems, publicly, Ipswitch's offerings are still positioned as separate brands. In the monitoring space, products are known as WhatsUp Gold, while the managed file transfer products are branded as MOVEIt.

"Our main focus is what we are good at, rather than trying to force the [Ipswitch] brand on people," Mooney says. "Bringing everyone under one umbrella wasn't the way to go."

Getting the right people into the nurture system is crucial. Ipswitch's main audience is comprised of IT professionals in markets such as healthcare, where data security is an imperative. Reaching them can be tricky. "Because they're IT people and extremely busy, they're not responsive to marketing and sales pitches," says Mooney. "And they have high BS meters, so to capture their attention, you need to provide quality content and build brand awareness."

Because IT people aren't always inclined to open emails until they are closer to purchasing, things like blogs and podcasts are more effective for education. Topics fall into different areas, depending on the vertical market. For example, in healthcare, discussion surrounding HIPPA (the Healthcare Insurance Portability and Accountability Act, which provides data security and privacy provisions for patients) is effective. For financial services, discussions surrounding encryption of credit card data engages prospects.

"You have to speak their language," says Mooney.

The market Ipswitch operates in is challenging, too, as new compliance standards and regulations pop up all the time. "Its an ever-changing field and we need to stay up to speed about what is in the pipeline," he says. "What we are talking about today will be irrelevant next year."

So far, Ipswitch has done about 30 episodes of its podcast series, which include "Defrag This" and "The Data Transfer Show," and seen about 100,000 downloads. The blog—featuring topics ranging from GDPR to IoT device authentication to how systems administrators can use Python for automation–serves as a significant SEO driver. Social (both organic and paid), retargeting and banner advertising are also driving site traffic.



---
You May Also Enjoy:
Identifying Inclination
Automation helps CA Technologies pinpoint
when prospects are ready to convert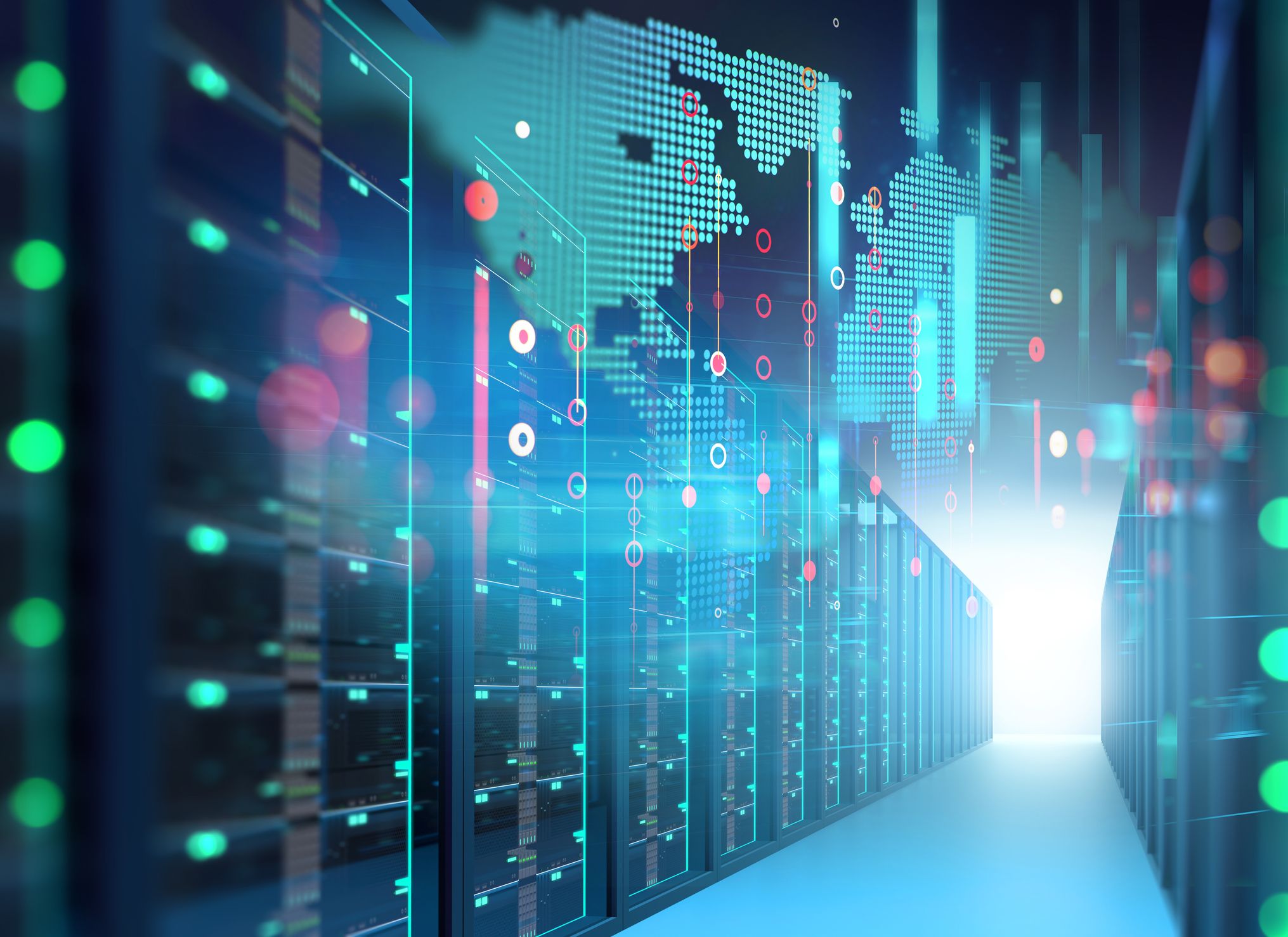 Why They Are an All-Star: Automation enables the software firm to create strong propensity-to-buy models, helping sales and marketing better identify qualified leads

Having leads is great, but knowing when those leads are ready to buy is even better. Automation is helping CA Technologies create propensity-to-buy models to pinpoint when prospects are in market, and what they're looking to invest in.

CA Technologies is an enterprise software firm, providing a range of products and solutions for security, testing and other applications. The New York-based company competes in over 40 countries, with over half of its business in North America, and targets a number of vertical markets, including education and the government sector, with a strong focus in financial services. The average sales cycle is six to nine months.

A large portfolio–over 50 distinct products–can be a challenge to market, says Matt Preschern, senior VP of global demand and performance marketing. Cross- and up-selling into existing customers and acquisition are also challenges.

"We've built a demand system so customers get to know CA at the brand and product level, but we need them to engage," says Preschern.

Historically, the brand has had a strong direct sales force focused on top accounts, but digital is constantly increasing in importance, as is a need to focus on being a strong resource for resellers. "It's important for us to be part of digital transformation deals," he says.

Email also continues to be a strong vehicle for the brand. Thought leadership pieces are important early in the sales cycle, with content getting more specific to the prospect's needs as they move through the nurture process.

"It's often a challenge and hard to justify," Preschern says of the value of content. "What is the ROI on thought leadership?"
Our goal is to track every interaction through paid, owned and earned channels and then use intent data and advanced predictive analytics to determine the next best action.

The company has a rigorous process in place for attribution. Lead development reps work with the marketing team, to track inquiries from the time they become marketing qualified leads to conversion.

"We have in-depth, complex conversations with sales about who and how we target to get away from what can be the painful attribution question," says Preschern. "It's one of those things I think every company struggles with a bit."

Sales and marketing routinely communicate, to help understand each other's needs, he adds. "It's valuable to sit down face-to-face and talk about the next quarter, and what customers and campaigns we should focus on for demand gen and customer acquisition."

CA's Marketo marketing automation implementation is fully integrated with Salesforce, and a number of different tools are in place to track analytics, including Mintigo, to use predictive analytics to uncover patterns in internal and external data; Adobe Analytics, to analyze large volumes of data in real time; and business intelligence tool Birst.

Marketo serves as the contact hub for CA's marketing efforts. CA has developed a fully integrated database of existing and potential customers, including buying profiles, specific titles and roles. Market-data, customer-data and historical buying patterns help create a sophisticated propensity-to-buy model to run targeted campaigns.

"There's a fairly vigorous process, looking at what the campaign is, who is the target audience, what is their propensity to buy and what products they are most likely to buy," Preschern says.

Marketing automation helps CA determine the effectiveness of its media spend, and see where its digital footprint is making an impact.

"Are people coming to our website and clicking through to multiple pages?" says Preschern. "Our goal is to track every interaction through paid, owned and earned channels and then use intent data and advanced predictive analytics to determine next best action and serve up contextually relevant content and experiences that ultimately end up in a transaction.

An integrated dashboard allows CA to further optimize paid media performance by integrating customer data with paid activations to serve relevant and timely contextually relevant experiences. "Working with media partners, we are also using intent data to monitor priority customers to [identify] surges in activity and directly engage them when most relevant," says Preschern. "This informs our ABM strategy and [helps] deliver hyper-targeted communications to accelerate path to purchase."
---
You May Also Enjoy:
Better Borrowing
Angel Oak Companies uses automation to
help brokers promote loan products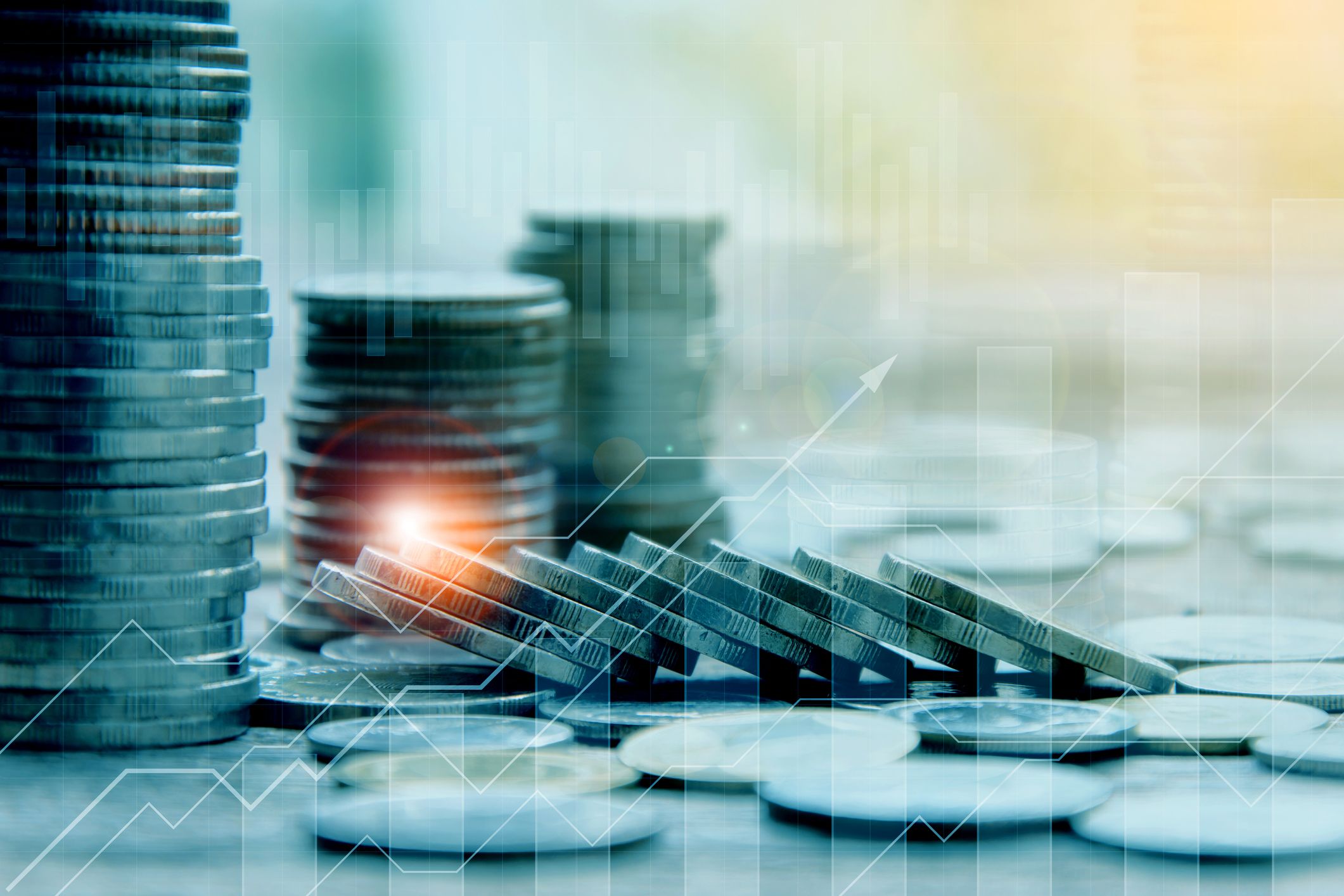 Why They Are an All-Star: Automation helps the mortgage provider encourage loan officers to promote Angel Oak offerings to borrowers.

Angel Oak is an Atlanta-based provider of mortgage and credit solutions. The company's core target audience for its products are borrowers who don't meet standard bank requirements. Marketing automation helps the company maintain a relationship with those financial professionals, to encourage them to sell Angel Oak products.

The audience for Angel Oak's products is often underserved by the financial services industry, because of the tightening of loan requirements. "These are still reliable people who pay back their mortgages, but they aren't being served," says Sara McNamara, marketing automation manager for Angel Oak. "The biggest challenge is fighting the stigma and educating the market."

Moving from a traditional email solution to Pardot enabled the company's account executives to not only improve email communications but create a nurture program. Angel Oak Mortgage Solutions has about 60 account execs who develop and executive sales strategies, helping to educate and guide brokers through the loan process from submission to closing. Communications are supported by Salesforce and Pardot to send their networks product and service updates and announcements, as well as success stories from other partners using Angel Oak products.
Automation enabled Angel Oak to create a self-service portal to help brokers nurture prospects and identity the right products for customers.

"If we have an account executive who creates a new relationship with a client, educating that person takes a lot of work," McNamara says.

Automation enabled Angel Oak to create a self-service portal for brokers, where they can find marketing materials they can customize with their logo, contact information and other details about their branches. They can also see different scenarios detailing how various products can be used for their customers.

"We want to make sure people are prepared," McNamara says. "Our main focus is making loan officers' lives easier."

Templates to promote specific products are provided to brokers, created with their contact information in place to expedite the process. "It saves time for each officer," McNamara notes.

Moving from a system that was just an email service provider to automation helped the company consolidate its lists and eliminate duplicate information on multiple files. "Now, we are able to integrate with Salesforce and know if someone is the owner of the contact," says McNamara. "It's tricky in financial services–there's a high standard and we can't be making errors. We want to gain their trust."

Angel Oak can also segment and personalize materials based on variables like locality, product interest or how someone came into the system, such as an event or a webinar. The company has an online generator that allows brokers to enter in their own contact information and logo that they can use to co-market themselves and Angel Oak Mortgage Solutions products.

"We are able to view who accesses the generator through Pardot custom redirects, and this gives us a general idea of the level of interest in the co-marketing templates," she says. "Marketing automation has helped us measure the success of these templates through usage and client feedback, as well as helping us promote this service."

Email campaigns targeted to brokers focus on a number of things, including product updates and invitations to educational opportunities such as webinars. An email drip campaign welcomes new brokers into the fold, sharing information on the product portfolio and who can help them if they have questions.

The emails have a remarkably long reach, McNamara notes. "People will save emails from a year ago–they'll get set up in the system and then not engage for a few months, [then respond]."

ROI is tracked in a number of ways. The number of loan closures is one obvious metric, as is engagement with emails. "One of our main metrics is replies to emails and engagement—if you notice people dropping off, you might not have content that is relevant," McNamara says.

Pardot has also helped the company get a better picture of the success of its digital spend. "We had a hard time getting a singular picture," she says. "Now, we can integrate AdWords and Google Analytics to see what is effective."

Moving forward, Angel Oak is going to continue diving into its data, to glean information about product interests and look to ways to further personalize its marketing efforts, particularly during the loan closure process.


A Better View
Adaptive Insights improves sales and
marketing integration with automation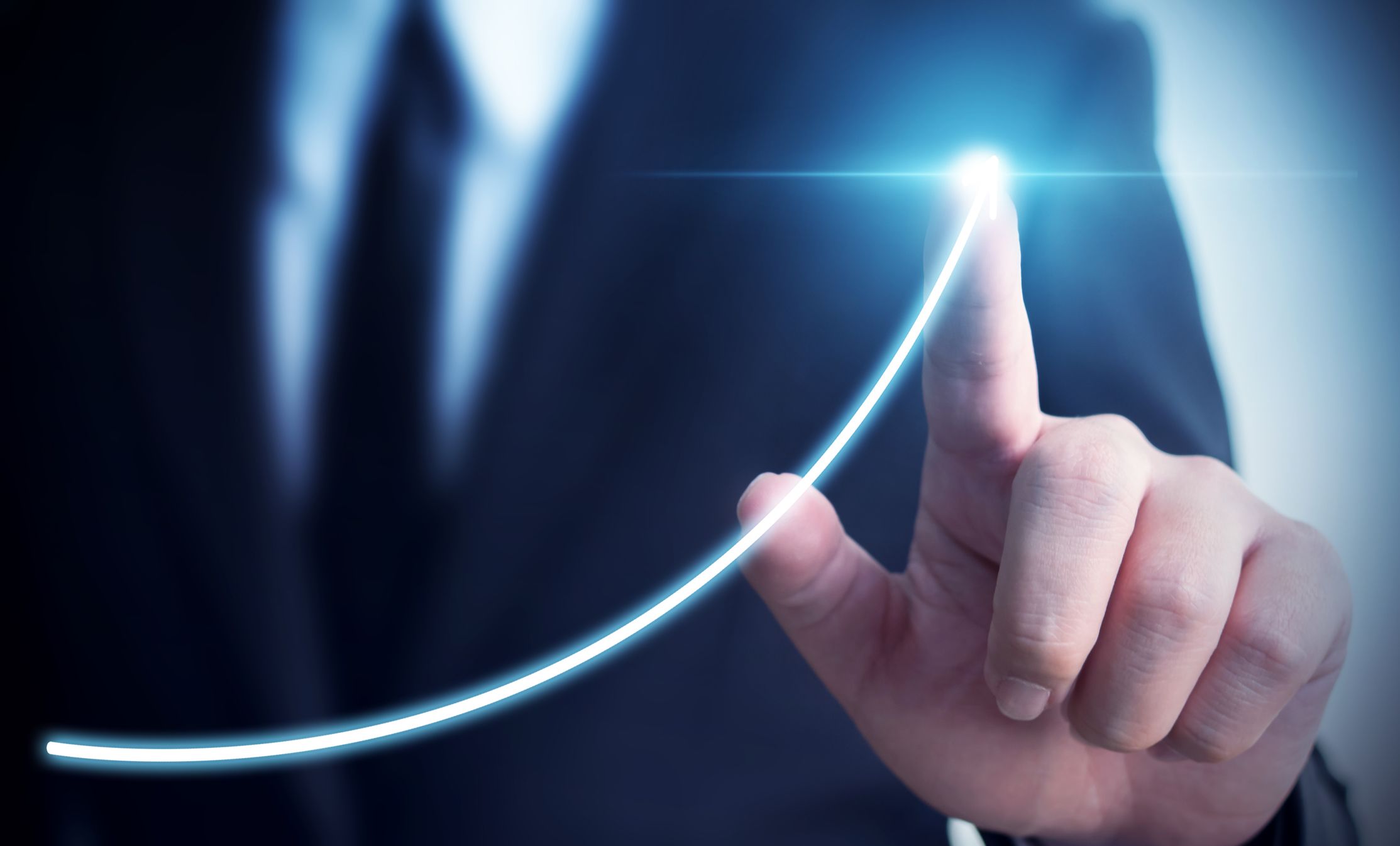 Why They Are an All-Star: Automation gives the SaaS provider's marketing team better insights into how to serve their top customer: the sales department

Marketing automation enables SaaS planning solution provider Adaptive Insights to create a better working relationship between its sales and marketing teams.

The company provides solutions for corporate workforce, operations and sales planning. The target audience could be potentially any small to mid-sized enterprise with a finance department that does budgeting. The average sales cycle is three to six months, but can range from a month to two years, depending on the installation.

Engaging prospects can be difficult. Traditionally, financial planning either happens in a traditional Excel spreadsheet format, or via a complicated performance management system. People may be interested in a different approach, but it can be challenging to reach them if they don't know where to look.

"If they don't know of us as a solution, its hard to educate them on how we can solve their problems," notes Michael Freeman, senior director of demand generation and marketing at Adaptive Insights, a division of Workday Inc.

The brand is very active with email and SEO, and has produced a large amount of content to help connect with prospects. Content focuses on ways to be more agile in financial reporting, and the time it can take to make what seems like simple changes. In-person events and multiple webinars every month are also used to connect with prospects.

MA gives Adaptive more insight into how prospects are interacting with the brand at different points in the buying process, improving how marketing flows information to the sales team.

Email tends to be on the educational side, rather than the promotional. The frequency of messaging varies, depending on where a prospect is in their buying cycle.

"Because we're dealing with a category of product that isn't familiar to our audience," it doesn't make sense to go heavily into the product," Freeman says. "We need to demonstrate that we can provide value and knowledge to them, whether or not they [ultimately] work with us."

The entire marketing operations team is trained to work with Adaptive's Hubspot marketing automation implementation, to help it works smarter and more productively. "Marketers need to be empowered to move quickly and think about the future," he says. "A self-service approach lets us be agile and scrappy, rather than just throwing things over the fence."

Marketing automation also helps give Adaptive more insight into how prospects are interacting with the brand at different points in the buying process. It enables the marketing department improve how they flow information to the sales team.

"Sales is our most important partner and we want to make sure we are giving them the best service and a high volume of information quickly," Freeman says. "It's more about our ability to align with them and get the right message, with the right offer to the right person at the right time."

The Hubspot system is integrated with Salesforce to help align sales' and marketing's needs. "At the end of the day, sales is our customer," Freeman says. "Attribution is a challenge. But marketing automation for a B2B company in 2018 is table stakes. It's like asking 'what is the ROI of breathing air?' You just have to have it."

At the end of the day, everything should be tied back to revenue and qualified opportunities. Few companies have truly cracked the attribution code, says Freeman, noting that simply worrying about which department gets credit for a deal isn't the best way to go.

"The most important thing is [knowing] how to optimize investments, time and energy to determine what sales and marketing tactics get the [best] outcome," Freeman says. "Something that drives a lot of web traffic but not a lot of leads isn't a quality investment."