Lead Gen Marketers Need to Stay Up to Date on Regulatory Issues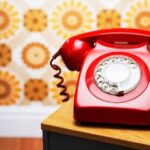 No matter what vertical a lead gen marketer is in, they need to stay up to date on the latest federal and state regulations or they could wind up in hot water.
Some of the regulations—such as the Telephone Consumer Protection Act— can seem confusing to marketers, and it can be tough to understand all the grey areas of the rules, notes Beau Bratton, founder and CEO of marketing and sales automation platform SpeedToContact.
Bratton will be a featured speaker during the session "Buying and Selling Legal Leads: Staying Current With Compliance" at LeadsCon Las Vegas, March 3-4 at the Mirage Hotel & Casino.
SpeedToContact markets a cloud-based SaaS call center application for inbound and outbound phone systems which helps marketers process data leads. The company does a lot of work with financial service and mortgage marketers, but Bratton notes that no matter what type of lead you're looking for, "the processing is the same."
In his LeadsCon session, Bratton will share updates on what lead gen marketers need to know about the TCPA and FTC regulations. For more information about LeadsCon Las Vegas, March 3-4, click here.
Related articles:
Over 40% of Web Pages Still Not TCPA Compliant: Infographic