B2B Marketers Need to Consider User Experience in Mobile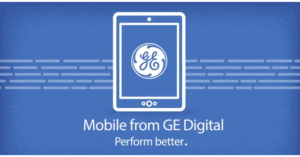 B2B customers will engage via mobile if the experience is truly useful and relevant to their needs.
"I've seen a lot of B2B marketers struggle with creating a useful app that people want to come back and use," notes Mike Neumeier, principal, Arketi Group. "Mobile still befuddles a lot of B2B marketers."
Mobile apps are often used more with existing customers in B2B as opposed to prospects, because prospects are less likely to download the app of a company they don't currently work with, says Gavin Finn, president, Kaon Interactive.
Many B2B marketers put more energy into creating a great mobile website experience to engage prospects that find their brand via search.
"We're seeing a trend of marketers putting tremendous effort into delivering a web experience that really creates a connection," Finn says. "Once someone is already working with you, they're more likely to download an app, and then you can focus on cross-sell or up-sell opportunities."
B2B marketers can use apps to deliver communications previously sent via email, he continues. "There are a lot of different options if customers are engaging via a mobile app. You can create feedback loops within apps and get customers to think more about your solutions, beyond what they have purchased."
One great example is GE, which has built applications customers can use to explore add-on solutions without having sales reps involved, Finn says. Different apps can be created for different segments, and feature targeted content, product catalogs and other elements. GE has created multiple mobile apps, including ones helping for professionals in industrial settings manage solutions across multiple locations within a facility and optimize productivity.
"It's important to think about mobile as a design philosophy as opposed to an afterthought," says Finn, noting that marketers need to think about their audience's mobile behavior and why they engage in a particular way. "Understand their motivations and then design from a mobile-centric perspective. Make experiences quick and impactful."
A successful mobile engagement helps consumers do something useful—in many ways, this could be minimizing an interaction, for the benefit of all parties involved. One extreme B2C example, notes Finn, is Domino's zero-click app, which places an order automatically if a consumer keeps the app open for 10 seconds.
B2B marketers also need to keep the rising popularity of voice-activated search in mind when creating mobile sites.
"You need to understand what a voice activated search looks like, compared to a typed search," said Finn. "Voice activated searches tend to have more words in them—typed searches are more like texts or telegrams, while voice activated searches are more like a desktop search, with full sentences."
Make sure that marketers are looking at the full portfolio of keywords you need to consider, to optimize search and digital ad engagements, he added.
"Eighty percent of sponsored ad interactions are based on mobile, and there's a major need to translate that into valuable actions," says Liam Blackwell, global chief digital officer, gyro. "That's been a challenge over the years, as the general ad experience in mobile has been suboptimal."
Marketers are capturing leads, but the loop isn't being closed properly, he says. Part of the problem is that many organizations are trying to capture too much data at the first touch. "All you really need is the email address and you can append the rest."
One of the biggest hurdles in mobile is attribution, and tracing mobile interactions back to the individuals, says Blackwell. "Look at IT decision makers—they could have 40 or 50 different IP addresses. Being able to dissect that is the big sea change for mobile."
Related Articles:
4 Ways to Turn Mobile Marketing Into a Customer Service
Mobile Forward Design: The Next Step After Responsive Design