Yes, Ad Fraud Hurts—But Programmatic Advertising Can Help
Ad fraud continues to be a serious concern for marketers participating in digital and programmatic advertising. Recent stats are discouraging; hundreds of millions, or even billions of dollars, are wasted each year due to fraud. Many advertisers are left scratching their heads while some are limiting programmatic spend and others are avoiding it all together until the fraud problem somehow goes away.
Although marketers who stay on the sidelines in theory may be limiting their exposure to fraud, they are also missing out on the tremendous upsides of programmatic: improved efficiency, scale and higher return on advertising investments as an end result. Ad fraud hurts, but not as much as programmatic helps.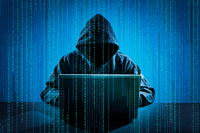 Marketers waiting for the fraud problem to "go away" may be waiting a long time. Even though the ecosystem is improving as the supply side, the buy side and industry bodies partner together to take action, fraud is still out there and is likely to remain as long as the growing pot of advertising dollars being spent on digital makes it worth fraudsters' while.
Instead of opting out of the transformational advertising avenue that is programmatic, advertisers should take a cue from the credit card industry. Fraud has been an issue for credit card companies for decades. Billions of dollars are lost every year to fraud, and new credit card fraud tactics emerge daily. But instead of shutting down the credit card system and going back to cash, American Express and MasterCard took the steps necessary to address fraud concerns for the benefit and survival of the broader card-payment ecosystem.
Just like credit card companies before them, brand marketers can take the steps necessary to address fraud concerns and keep the programmatic playing field open as a viable part of today's digital advertising industry. Here are three ways marketers can start thinking about tackling the industry-wide issue of ad fraud differently.
1. Measure fraud so you can manage fraud
If you look at any credit card company's annual report, there will be a line item in the P&L that calls out total losses attributed to fraud. This type of precision tracking is a critical component of being able to effectively manage fraud for any company—be it a credit card one or a B2C brand. Select a trusted partner who is accredited and qualified to measure fraud across all digital campaigns in order to quantify the level of fraud your campaigns are experiencing and put a strategy in place to keep fraud as low as possible.
2. Don't try to solve fraud—seek to manage it instead
Despite decades of press and significant investments of time and money by the smartest folks in the industry, fraud still persists. The stark reality is that fraud will continue to exist for the foreseeable future with no end date in sight. Advertisers should move past the notion that fraud will be gone for good, and should instead seek to take steps to manage it down to low levels where it ceases to be an issue. Today, credit card fraud represents a few cents of every $100 transacted. And while marketers don't want even a few pennies of their media budgets to go to waste, full prevention is nearly impossible. Credit card companies have successfully driven the impact of fraud on their clients down to a manageable level where the risks of fraud are far outweighed by the value created for all parties. It's time for marketers to do the same and set an acceptable managed level for fraud. For some marketers, that level may be 10% and for others 3%, but regardless, setting a managed level should be an explicit part of any programmatic advertising strategy.
3. Use a defense-in-depth approach
There is no silver bullet when it comes to managing fraud. Just as credit cards have a slew of people, technology, chips and automation proactively flagging suspicious behavior behind the scenes, advertisers must use a similar defense-in-depth approach when it comes to ad fraud. Automated technologies such as publisher blocking, bot filtering and suspicious activity monitoring should be combined with human oversight and intervention to most effectively combat fraud. If executing a defense-in-depth approach sounds too daunting to do in-house, companies exist to which marketers can outsource their fraud protection. More and more buy-side platforms are investing in sophisticated fraud protection systems, and the leading technology providers offer guarantees that fraud rates will remain low.
Don't let fears of ad fraud hold back your organization's programmatic progress. Get back in the game with a smart programmatic advertising strategy—and your KPIs will thank you.
Rory Edwards is senior director of global business development at DataXu.
Related articles:
3 Strategies when Buying Programmatic for Branding
Clorox CMO: Programmatic has Enormous Potential