Vitamin Shoppe Employees Turn Instagram Stars
The Vitamin Shoppe is going local, launching Instagram accounts for each of its 800 locations.
Each account lets local managers and employees promote events, daily specials and offers, and show off their personalities and expertise about a vast array of products.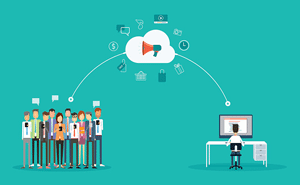 Employees are the social stars of Vitamin Shoppe. The brand has already tapped its staff members as influencers who appear on weekly Facebook Live Videos teaching workout sessions and health classes.
So far there are Instagram accounts for about 400 locations. As employees handle the daily posts, there is also one community manager who oversees all the accounts and other social media channels.
The Vitamin Shoppe has jumped on a local marketing strategy that many other brands have initiated, including Alex and Ani, Whole Foods and Kimpton Hotels, according to Digiday.
Snapchat is another social platform that provides "billions" of opportunities for marketers to market locally. Some 158 million people use the mobile photo messaging app everyday and, on average, open the app 18 times per day. As of the third quarter of 2017, users of  were sending over 3.5 billion snaps each day, up from 2.5 billion in the third quarter of 2016, Statista reports. For marketers that might be hesitant, Forbes outlines five ways marketers can use the platform to grow their business.
For example, like The Vitamin Shoppe, Snapchat can turn employees into social stars. Since Snapchat Stories stay live for 24 hours, that offers the opportunity for employees to share product reviews, give advice or educational instruction about products or provide other relevant content.
Forbes also suggests using sales and promos that pop up in a snap to spark impulse buys, including a link as a call to action for newsletter signups or blog posts or using overlays to promote an event, Forbes says.
Related articles: