Social Media Marketers: LinkedIn Features to Consider for B2B Engagement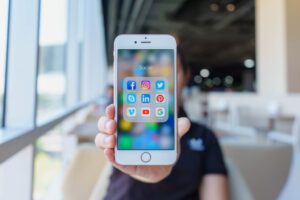 As B2B marketers retool engagement strategies to accommodate for all-virtual communications, they might consider using new and overlooked social media features to reach out to customers. A piece in PRNEWS looks at some tools social media managers are using on Instagram, LinkedIn and Facebook to engage with prospects.
Third-party Instagram tools, like Linktree and the Shop Grid feature on Buffer, allows brands to feature more than one link in an Instagram bio. The flexibility enables brands to balance marketing multiple initiatives at once.
LinkedIn has multiple features that can benefit B2B marketers. LinkedIn Live has changed the game for IT certification nonprofit CompTIA, for instance. The company's engagement—all organic—has skyrocketed and conversions are way up. InMail has been a successful way to engage B2B prospects. And just this week, LinkedIn launched a new polls feature, a business tool that allows marketers to survey their networks and gather feedback. The duration of the poll ranges from 24 hours to two weeks, includes up to four questions and can be pushed out to specific LinkedIn Groups you're a member of or across your network.
Lastly, Facebook analytics tools allow marketers to gauge audience behavior by using a customer email list or custom target audience to test reactions to different posts and calls to action. For CompTIA, it's helped the company make business decisions based on data. Read about more social media features for marketers in PRNEWS.
---
Other articles you might enjoy:
---