Social Media Listening and Platform Updates for Marketers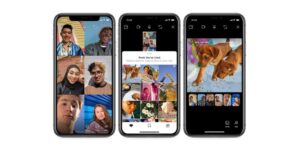 Social media use has spiked in the last several weeks, with COVID-19 mentions eclipsing all other topics—even, most notably, the presidential election. During the 10 days following President Trump's national emergency declaration, Sprout Social reported 197 million Twitter mentions of COVID-19 worldwide.
Parenting topics, including school closures and e-learning options, saw 2.75 million tweets, representing 1.3 percent of the conversation; more than half a million tweets were focused on remote working as companies communicated their policies and employees looked for and shared best practices; and the topics of social distancing, quarantine and shelter-in-place or stay-at-home orders represented 2.5 percent of the conversations with nearly 5 million tweets, according to Sprout Social.
For brand marketers formulating social action plans, this represents an opportunity to embrace social listening, writes The Social Shake-Up. If your brand's message doesn't provide health care, food products, remote work functionality or other services highly relevant to the public, marketers can still listen and observe social conversations to help pinpoint what consumers are most concerned about and discussing. The insights gained from social listening can inform your content strategy and act as a barometer for what is resonating among a quarantined public.
---
Other articles you might enjoy:
---
Social media platforms have recently introduced new COVID-19-related features for consumers that can assist in this effort. Instagram has rolled out a co-watching feature, a donation sticker for Stories and a "Stay Home" sticker that aggregates user content into a single Story. The latter could assist marketers with community building by sourcing user-generated content from followers.
Meanwhile, Pinterest reports that its idea sharing, saves and searches on the platform is at an all-time high, with messages sent through its Send a Pin feature up 34 percent during the weekend of March 21-22. In light of the rapid increase, the platform moved up the launch of its Today tab, which features daily inspiration and curated content that's trending. For more information on social media marketing during the COVID-19 era, read on in The Social Shake-Up.