Siloed Data Stifling B2B Marketing Efforts: Survey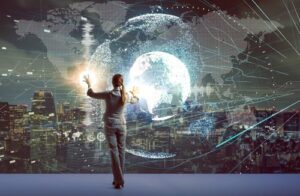 Siloed B2B data is the biggest challenge B2B marketers face when it comes to achieving their go-to-market goals, according to a new study from the Harvard Business Review (HBR).
Over half of respondents (55 percent) to the survey, sponsored by Radius, said an inability to merge information from disparate silos in a timely manner was hobbling their initiatives. Among the other challenges cited include a lack of analytics skills on staff (33 percent), incomplete or inaccurate data (32 percent), outdated IT resources (30 percent), or a lack of the right data or users not knowing what data is available (30 percent).
Having accurate B2B data is crucial for helping find the right decision maker in a target organization. A new report on group dynamics from gyro and B2B Marketing shows that 97 percent of marketers have a preferred vendor in mind even before a group is put together to undertake the purchase process. In more than half of purchase groups (57 percent), there is one champion who is the biggest influencer. This makes having the data to find that person crucial.
When asked to describe their organization's B2B data strategy, 34 percent of respondents to the HBR survey said "average," 31 percent said "somewhat advanced" and 21 percent said "below average. The need to better leverage data is key, says Eric Anderson, marketing professor at Northwestern University's Kellogg School of Management.
"It's an imperative today to think about how to incorporate data, from not only an internal, but an external perspective," he says. "Yet many firms aren't even aware of what's possible."
Improved customer experience and increased loyalty is the B2B data and analytics area with the biggest potential for success, cited by over 60 percent of HBR respondents. Other areas that data can have a significant impact include higher customer lifetime value (50 percent), increased customer acquisition (46 percent), and higher revenue (49 percent).
Related Articles:
Special Report: Chief Marketer's B2B Lead Gen Survey
Survey: B2B Content Marketing Success Improves
B2B Outlook: What Do Marketers Really Want?