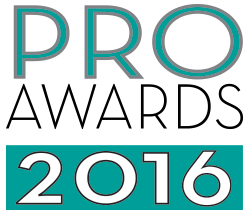 Campaign: Palais 23
Brand: Nike
Agency: SET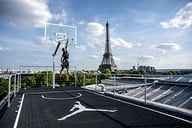 Europeans have taken basketball to heart, but they don't necessarily know a lot about icons of the NBA. With Palais 23, Nike sought to educate young Europeans, and the French in particular, about the legacy of Michael Jordan while celebrating the 30th anniversary of (and increasing sales of) Nike's Jordan footwear and gear.
To coincide with the Quai 54 street basketball tournament in Paris, Nike and agency SET created an exhibition at the Palais de Tokyo, a venue dedicated to modern and contemporary art, that ran June 12-14, 2015. Guests were encouraged to register via the Nike+ app to receive a digital RFID bracelet that would enable them to take advantage of the full experiential element of the exhibit—and of course enable Nike to continue to engage with them via the app long after the event was over.
Highlights of the exhibit included a "Flight Zone" dunk experience so that participants could get a sense of what it felt like to dunk like Mike; a gallery of Jordan artifacts, from jerseys to awards to, of course, sneakers; plenty of stunning imagery and photographs; a photo booth that enabled visitors to share pictures via social media with the hashtag #WeAreJordan; and an area where fans could customize their own Jordan footwear. To spread the word even further, Nike Jordan sponsored a takeover of the House of Hoops store at Les Halles, and Mr. Jordan himself appeared at events throughout Paris.
The campaign generated more than 341 million impressions. Participants posted more than 75,000 times on Instagram alone, and more than 13,000 people attended the exhibit at the Palais de Tokyo. What's more, Nike attributed nearly $1.6 million in sales in Paris to the event, proving that Jordan remains a superstar off the court.
Other winners in this category:
Silver Best Use of Event or Experiential (Five Venues or Less): Mosaic—Stella Artois Sensorium
Bronze Best Use of Event or Experiential (Five Venues or Less): Match Marketing Group—Progressive Insurance Flo's Chop Shop