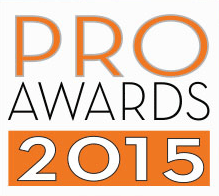 Campaign: Atari
Brand: Denny's
Agency: Erwin Penland
Other Awards for
"Atari":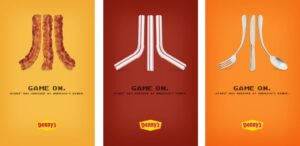 You'd be hard-pressed to find a Gen Xer unfamiliar with restaurant chain Denny's. To make sure that Millennials formed a similar familiarity and fondness with such Denny's offerings as Moons Over My Hammy, the chain and agency Erwin Penland turned to another brand beloved of Gen X: video-game maker Atari.
Denny's partnered with Atari to give classic video games a Denny's twist and make them playable on iOS and Android devices—in effect making a quintessential Gen X pastime relevant to Millennials. Atari Breakout was reenvisioned as Takeout, Asteroids became Hashteroids, and Centipede was rebooted as Centipup. An '80s-inspired commercial promoted the app—and gamers who played Hashteroids and Centipup could log their scores on a national leadership board for the chance to participate in a Las Vegas showdown.
The four highest scorers, two for each game, won a three-day trip to Vegas, where they played on one of four custom-built retro arcade consoles. The championship matches, hosted by popular gamers Scott "Coltrane" Cole and Kelly "MrsViolence" Kelley, was live-streamed on Twitch. The winners received one of the custom consoles (not to mention bragging rights).
Gamers are often accused of being couch potatoes, but this promotion got plenty of them off their sofa and into a booth at Denny's. During the three months of the promo, the chain experienced its highest sales and restaurant traffic since 2006, with overall sales increasing 3% year over year. The app was downloaded nearly 476,000 times. Year-over-year Facebook impressions soared more than 1,000%, to 170 million; Tumblr impressions jumped 359%, to 38 million; Twitter followers increased 56%, to nearly 21,000. Press coverage generated more than 10 million impressions. Those familiar with Denny's breakfast menu might dub the campaign a Grand Slam.