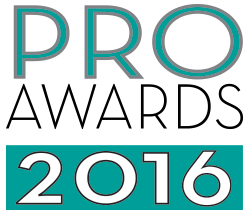 Campaign: Let the Boo'ing Begin
Brand: Wrigley/Mars
Agency: The Integer Group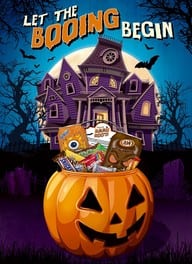 Let's face it: For many of us, any Halloween candy bought ahead of time will be consumed long before the Oct. 31, requiring additional purchases. That's no doubt one reason 87% of shoppers wait until the last week of October to buy their Halloween candy, even though Halloween merchandise displays generally appear in stores in mid-September.
To encourage shoppers at Walmart to buy their Halloween candy earlier and more often, Wrigley and Mars Chocolate, divisions of Mars and makers of Skittles, Starburst, M&Ms, and Snickers, decided to promote Halloween booing. No, not the verbal display of disapproval, but rather the fairly new practice of surprising friends and neighbors with an unexpected, anonymous bundle of sweets on their doorstep in the days leading up to Halloween.
Halloween Booing was a down-low suburban activity, but with the help of The Integer Group, Wrigley, Mars, and Walmart made sure shoppers became aware of it on social media just as they were beginning to use the web to find costume, decorating, and party inspiration. They worked with influencer bloggers to create content that it encouraged people to share with the hashtag #BooItForward on Facebook, Twitter, and Instagram.
A hub on Walmart.com offered more ideas, inspiration, and product offers. It also sold premade Halloween booing bundles featuring Wrigley and Mars candy in a pumpkin pail that shoppers could have sent directly to the person they wished to surprise, even if that person was on the other side of the country. In-store end caps, additional signage, and demo events further promoted #BooItForward, as did ads and editorial coverage in All You magazine.
The six-week program worked like a treat, generating more than 204.6 million online impressions, 28.7 million of them from blogger networks. Mars had its largest Walmart Halloween sales ever; sales of Mars Chocolate products were up 13.4% year over year, while Wrigley sales grew 8.9%. The 90.8% sell-through rate exceeded target. It's safe to say that the results generated cheers rather than boos among Mars and Walmart executives.
Silver Best Holiday-Themed Campaign:Fineman PR for Foster Farms Presidential Turkey
Bronze Best Holiday-Themed Campaign: Pivot Point Marketing for Chicken of the Sea National Salmon Day